Francisco Ortega, the priest "youtuber" of Zamora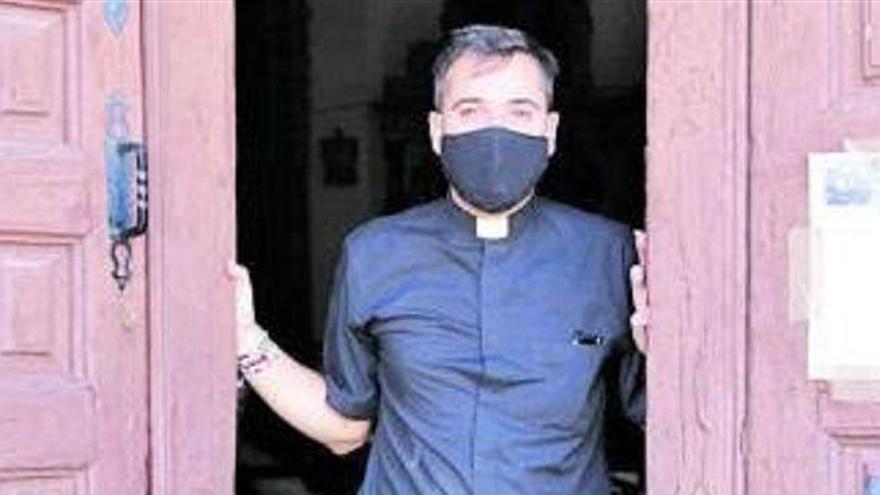 A channel of Youtube with more than 400 subscribers and a page of Facebook that exceeds a thousand followers. These are some of the tools of the digital age used by the parish priest of Morales del Vino, Francisco Ortega Vicente, to reach out to your parishioners. To do this, he does not hesitate to put in front of the camera guitar in hand or with a Christmas reindeer hat with the main objective of making his messages and activity proposals more attractive.
"The pandemic has forced us to make another use of social networks and propose them as a new mode of presence, if we cannot be physically we must be present in a different way ", argues the priest who, in addition to Morales, serves six other towns in the area: El Perdigón, San Marcial, Tardobispo, Entrala , Pontejos and Cazurra. From their point of view, the health crisis has represented a turning point that requires an adaptation effort in all sectors, including the religious one. "The pandemic is a time of opportunities, of changing our ways and of realizing that the gospel can continue to be proclaimed in a different way", as he exposes. In this search for new channels to maintain religious activity, the parish priest broadcasts Sunday Masses through Facebook and plans to take another step to disseminate them also through YouTube. In addition, he wants to make the leap to Instagram , "because it will allow us to have a more direct relationship with young people by being the tool they use the most".
Regarding the handicap that the use of these new platforms may entail for the elderly, Ortega (as all his parishioners know him) assures that they have managed to overcome the digital divide and follow the activities and proposals made by the Morales Pastoral Unit (UAP) Of the wine. "At first we thought we were going to have more difficulties with the older onesBut we have been surprised that there are 80-year-olds who follow us, everyone has a mobile phone and can access the applications, either by themselves or with the help of their grandchildren or family, "he says.
Nor does he believe that the advanced age of many of the priests who serve the towns of the province is an insurmountable obstacle. As an example, "I did not know anything about recording or editing videos, I started from scratch, but you find out with the need". He also highlights that "there is an 80-year-old priest from the Diocese of Zamora who broadcasts his masses and is open to doing other things." This example shows that "it is more a matter of wanting or not wanting, rather than knowing or not, it can be with less or better quality, but we all have the ability to do so".
Apart from new technologies, the pandemic has brought to light a significant psychological toll on parishioners. "We have realized that people need to speak and feel close because the pandemic has not only left physical effects, but also psychological difficulties, both in people who have had the disease, and in those around them." To these emotional consequences are added the material needs "because there are people who have had to close their businesses, especially the hospitality industry, and are going through very complicated situations". In this sense, the great solidarity of the neighbors and their spectacular response in a recent food collection stand out. To access the Facebook page and the YouTube channel, you just have to enter UAP de Morales del Vino in the search engines of each platform.