Francisco Martínez-Cosentino, Kingdom of Spain Award for Business Career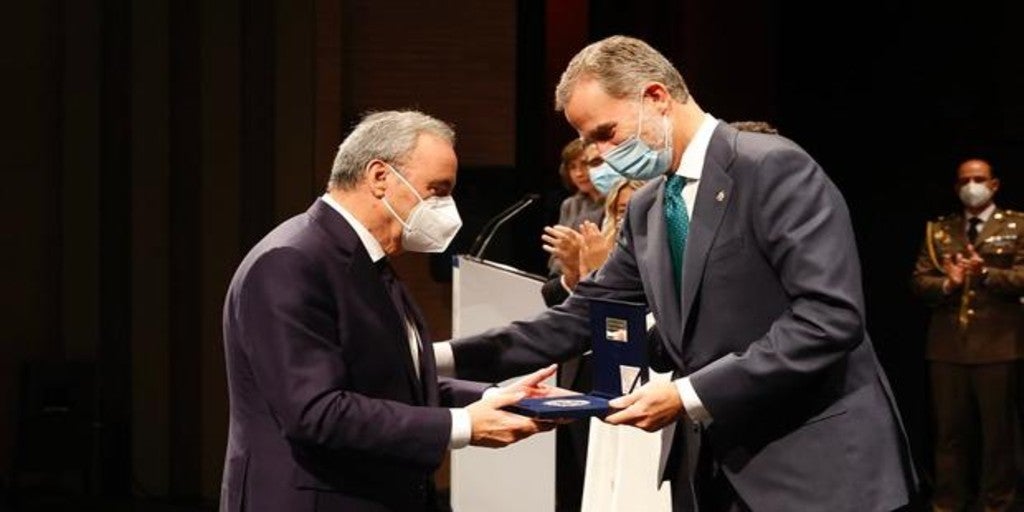 Madrid
Updated:
Keep

The Almeria businessman Francisco Martínez-Cosentino, president of the Cosentino group, received yesterday from the hands of His Majesty King Felipe VI the 'Kingdom of Spain Award for Business Career', convened by the Círculo de Empresarios, the Cercle d'Economia and the Basque Business Circle.
"Today we reward an example of effort, work and vision to turn a family and local initiative into a business and global benchmark fully committed to its social function and respect for values ​​of general interest", highlighted the president of the Basque Business Circle, José Galíndez, who also recalled that "society needs business leaders and it is necessary that the idea of ​​entrepreneurship falls into the imagination of young people, considering it attractive for their life project and thus feeling a relevant piece in the improvement of society."
The jury of the prize, chaired by the academic of the Language and professor of the Autonomous University of Barcelona Carme Riera, pointed out that Martínez-Cosentino «has contributed to the economic and social development of Spain over several decades with his effort and his work, creating employment, internationalizing the activities of your company and contributing to the improvement of its environment and the well-being of the country ".
The award ceremony, which took place at the Maestro Padilla municipal auditorium in Almería, was chaired by Felipe IV, and was attended by the Vice President and Minister of Labor, Yolanda Díaz.
Francisco Martínez-Cosentino took over the reins of the family business in 1973 and in 1979, together with his brother Eduardo, he created Mármoles Cosentino. Years later, the third brother, José, would join. The Cosentino Group is present in 40 countries, creating jobs for more than 5,500 people and with a turnover of more than 1,100 million euros.