Francisco Luzón, sick with ALS: "First, a dignified life; and second, a dignified death"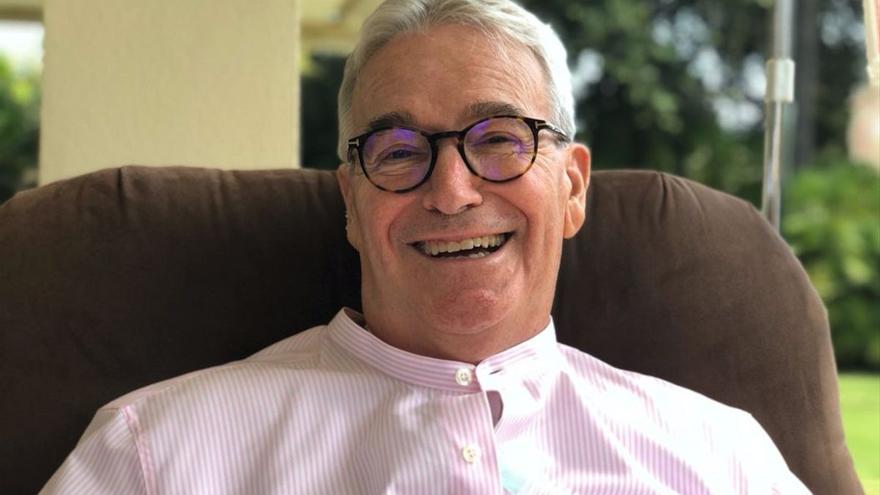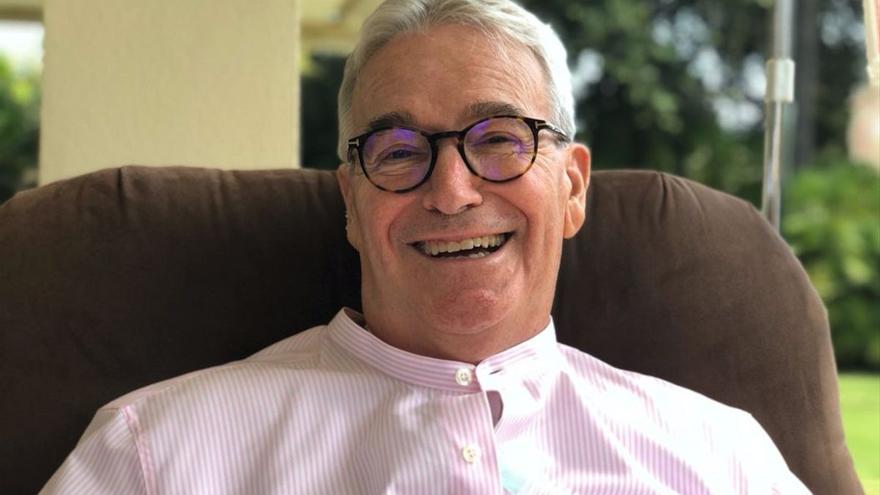 All the money in the world wouldn't have spared Francisco Luzon (Cañavate, Cuenca, 1948) of having to battle against amyotrophic lateral sclerosis (ALS), a terrible disease that has him prostrate and immobile, but that has not taken away the will to live. In the past, he held positions of the highest responsibility in different financial entities (Argentaria, Banco Exterior de España …) and now he chairs the Luzón-Unidos Foundation against ELA.
In this way the interview carried out by this medium began just a year ago to Francisco Luzón, who died this Wednesday in Madrid.
This interview, the last one he gave to a media outlet, it necessarily has short answers. The ALS prevented Luzon from moving and speaking, but he agreed to answer in the only way he had to communicate: with the iris of his eyes. Each response was written through a device that interprets where the patient's eyes are fixed, to turn their gaze into letters.
-Spain is about to legalize euthanasia.
-The focus is now on euthanasia. It bothers me to see that no political party takes into account that, for example, we are 4,000 patients with ALS and not a million euros is dedicated to public research on this disease.
– Are you a supporter of euthanasia?
-As I was saying, today the focus is euthanasia, but what I wonder is whether the right to a decent life is really guaranteed.
-And is he?
-Who in Spain guarantees a dignified life to an ALS patient who does not have the financial resources to cover the high costs of assistance and care that he requires?
-Do you miss the euthanasia law promoted by the Government?
-I insist: first, a dignified life; second a dignified death. True freedom only exists when one has the possibility to choose on equal terms.
-What about those who demand a dignified death?
-There is the right to a decent life. And to a dignified death. But first things first.
-You have decided to live, but there are those who prefer to throw in the towel.
-I respect it. This disease is perverse and is not well treated neither by our public health nor by public investigation.
-In Spain, in terminal illnesses, does survival depend on the purchasing power of the patient?
-Undoubtedly.
-In other words, politicians do not deal properly with patients with degenerative diseases such as ALS.
-I answer you: the public sector does not meet the needs of ALS sufferers. The sick depend on the economic capacity of each one and their environment. I demand, on behalf of the 4,000 patients with ALS, a dignified life. That requires legislative changes and better healthcare in line with this complex disease.
-Do you still want to wake up every day? Where does he get so much strength from?
-Yes. I find strength in my wife, in my family and in the foundation that I set up five years ago, dedicated to improving the quality of life of ALS patients and supporting research on this disease.
"What did you dream of last night, Don Francisco?"
-I dream of waking up one day with the following news: "The solution for amyotrophic lateral sclerosis has been discovered." It will also be my dream tonight.
-How are you doing now?
-Physically fatal. I no longer move any of the muscles in my body.
-And emotionally?
-Animally, fine. I have always said: "Against the pessimism of the intelligence, the optimism of the will."
– Are you optimistic?
-Yes. I am.
-Your optimism is admirable. How do you do it in your circumstances?
-Thanks to the dedication of my wife, to the support of my family and to the fact that the foundation has acquired stability.
-Is your foundation already consolidated?
– I see that it begins to fly alone and that is great news that encourages me.
-Is so much suffering worth it when you see your life slip away?
-To me, a minute of life is worth more than the entire universe.