Francisco de Palma, the piano man, dies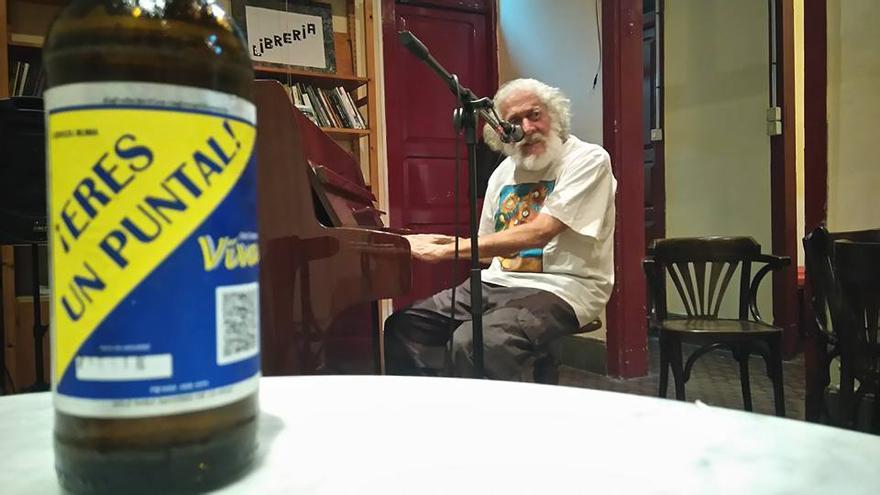 The Venezuelan pianist Francisco de Palma, musical benchmark of the nightlife of Las Palmas de Gran Canaria and nicknamed by everyone as Teacher, died yesterday, at the age of 73, at La Paloma Hospital, after long periods of hospitalization.
Settled in the capital of Gran Canaria since 2002, De Palma (Valencia, Venezuela, 1948 - Las Palmas de Gran Canaria, 2021) started on the keys when he was only 5 years old and began his professional career as a pianist at 14 with experimental fusions to loins of rock, jazz and Venezuelan rhythms. In the 60s and 70s he joined numerous groups such as Salgado & Palma, Las Fresas Congeladas or Un Grupo Anyany and stood out as a cultural agitator of the Venezuelan movement until, in 1974, he crossed the Atlantic attracted by the European musical effervescence, specifically , for free jazz, where he shared the stage with figures like Sonny Fortune and Don Cherry. On his way back and forth between France, Belgium and Venezuela, he made a stopover in Las Palmas de Gran Canaria and stayed forever.
In that bygone era, when live music venues proliferated at night in the capital, De Palma became a classic of the island's nightlife in venues such as El Charleston, his usual musical residence, the Cuasquías, the Shack or Finally, the Café D'Espacio, with a very deep repertoire that interwoven rhythms of blues, jazz and Latin metrics, with recognized interpretations of Stormy weather, The shoe shine and so many other classics. His unmistakable gesture, reclining on the piano with a beer, as in the Billy Joel song, is part of the memory of this city.