Francisco Brines dies at 89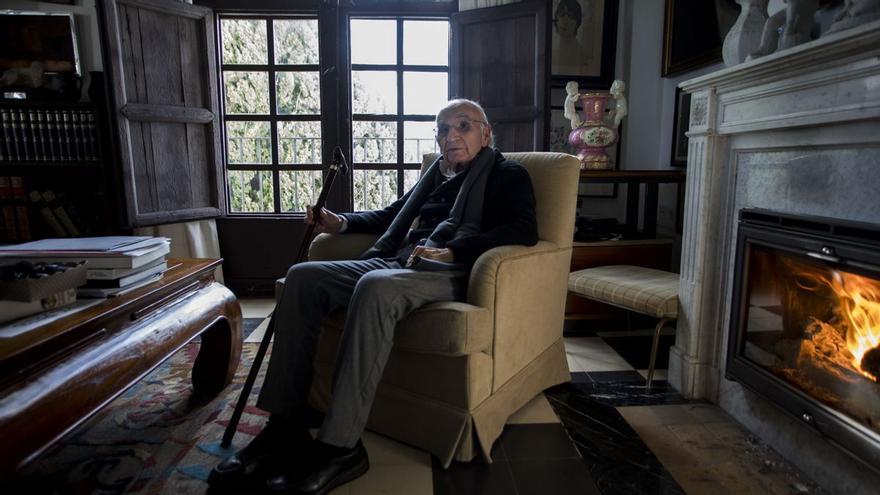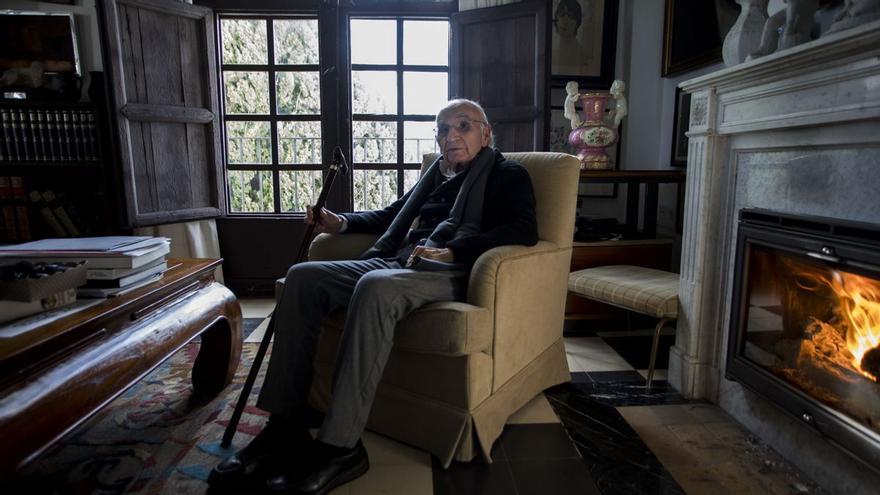 Francisco Brines has passed away 89 years at the Hospital Francesc de Borja de Gandia where he was admitted last Thursday to be, that same night, operated urgently for a hernia. The operation took place just one day after receiving the Cervantes Prize, the highest award for letters in Spanish. His delicate state of health already prevented him from leaving his home to receive the medal on April 23, so the monarchs went to the Elca family farm (Oliva), a place that inspired many of his poems, to deliver it to him. Because of her fragility and to avoid her nerves, her surroundings did not tell her about Felipe and Letizia's visit until the day before.
Recognized with the National Literature Prize, the Reina Sofía of Ibero-American Poetry, the Federico García Lorca International Poetry and the National Criticism, Francisco Brines was the son of farmers and managed to study Law and Philosophy and Letters in Madrid to, already in the fifties, begin to stand out. He was a professor of Spanish Literature at the University of Cambridge and after Spanish Language at Oxford.
In 2000 he was elected a member of the Royal Academy of the Language to occupy the 'x' chair, replacing Antonio Buero Vallejo. That year he was awarded Doctor Honoris Causa by the Polytechnic University of Valencia.
Away from the social poetry of the members of his generation, Brines wrote an elegiac poetry that moved between the celebration of beauty and melancholy by the passage of time and the expiration of life.
In 1960 he was awarded the Adonais for his collection of poems 'The embers', where he showed the carnality and sensuality of his poetry and in 1966 he published the collection of poems 'Words to the darkness', verses of love and encounters with which he obtained the National Critics Award. With "The Autumn of the Roses", considered one of the peaks of Spanish poetry of the second half of the 20th century, he received the National Prize for Literature in 1987 and with 'The Last Coast', in 1998, the 1998 Fastenrath Prize. In 'Essay of a Farewell' (1997) he collects his poetic production from 1960 to 1997. In 1999 he received the National Prize for Spanish Letters for his work as a whole, and in 2010 the Reina Sofía Prize for Ibero-American Poetry.