Francisco Brines, a poet follower of Antonio Ordóñez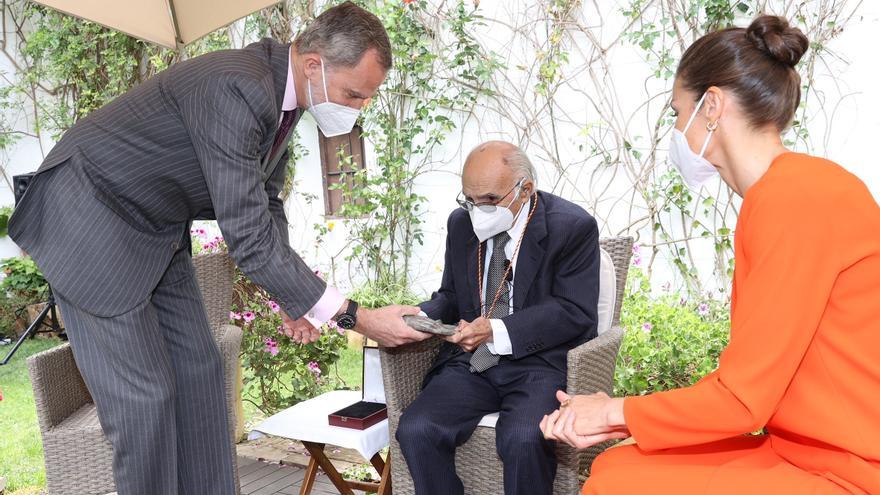 The poet Francisco Brines, the last Cervantes Prize passed away tonight At 89, he was, in addition to being a teacher of poetry, a great fan of the party of the Bulls, unconditional subscriber in the bullring of Valencia and supporter of two period bullfighters such as Antonio Ordóñez and Rafael de Paula. Such was its importance also for him bullfighting that the Toro Lidia Foundation (FTL) has been one of the first to express its condolences through social networks: "Rest in peace the poet Francisco Brines, great fan of bullfighting," says the FTL in his profile of Twitter.
In addition to Ordóñez, his head bullfighter, and Paula, Brines also admired, among others, Santiago Martín "El Viti", Paco Camino and Luis Francisco Esplá, with whom he also maintained a close friendship.
Despite his great hobby, in his extensive work there was no none dedicated to bullfightingAlthough, as he himself confessed years ago in an interview, he always wanted to make "a triptych about bull, bullfighter and public", but in the end he never materialized it. In that same interview, he made statements as eloquent as: "the Fiesta is the most beautiful and perfect show that the Spanish have created" and also about the reason for his hobby. "I like it because of its aesthetics, because it can be a beautiful experience. There are mediocre bullfighters who only have technique, and others who have a lot of art and inspiration. Sometimes, in a natural, it gives the impression that time has stopped. it is also produced by poetry, and art, "he said.
In addition to subscribing to the Xátiva street bullring, Brines was part of the jury of the Provincial Council's awards to the winners of the Fallas fair, a position he held since these awards were created and until a few years ago in which, for reasons health, had to stop even going to the square. He also collaborated with the magazine "Quites" which is edited by the Valencian Provincial Council, participated in the events of the twentieth anniversary of Enrique Ponce's alternative and even in the traveling exhibition organized in 2018 by the provincial corporation entitled "Los toros they are culture, of course they are! " Brines participated in the catalog of this exhibition and here he once again showed his hobby by stating that "the bullfighting festival is the most reasoned and exciting show that has originated and achieved in Spain". "It is the fight to the death between a rational animal (the right-handed one: which should combine courage, knowledge and, in the best of them, singularized plastic art) and an irrational animal (the bull: beauty, constant forcefulness) with a result that from death, in a short and limited period of time. Chance can also play a role in challenge, as it often does in life. A show only comparable to itself, "he wrote.