France withdraws a Spanish fuet related to 45 cases of salmonellosis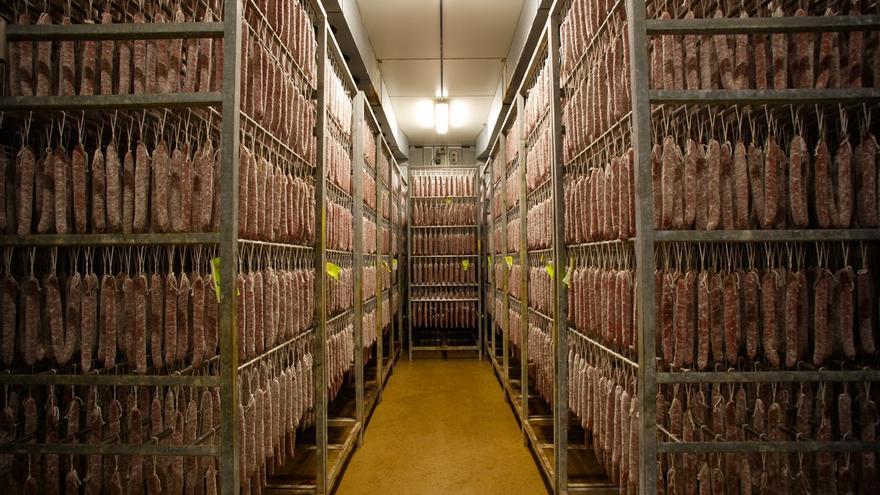 The French health authorities have announced this Saturday the withdrawal of all batches of a Spanish brand of fuet linked to 45 cases of salmonellosis, 27 of which affect children.
As reported by the Ministry of Health French on its website, the cases are linked to the consumption of fuet produced by the Spanish company Embutidos Caula SL, based in Girona. This relationship was confirmed on July 15 by the General Directorate of Food, the General Directorate of Health and Public Health of France.
"As of today, all the lots will be withdrawn", as explained by the French Ministry of Health in a statement published on its website.
Strains of salmonellosis investigated in those affected share the same genetic characteristics and were identified between June 24 and July 15 by the National Reference Center for Salmonellosis.
Food poisoning caused by salmonella results in sudden onset gastrointestinal disorders (diarrhea, vomiting) often accompanied by fever and headaches that are usually occur 6 to 72 hours after consumption of contaminated products. These symptoms can be more pronounced in young children, pregnant women, immunosuppressed people and older people, recalls the Ministry.
The entity recommends that people who still have the affected products do not consume them and return them to a point of sale where they were purchased.
Last year, the country recalled several batches of fuet de another spanish company, Embutidos Solà, for the detection of salmonella in their products.