France submits Germany in a vibrant duel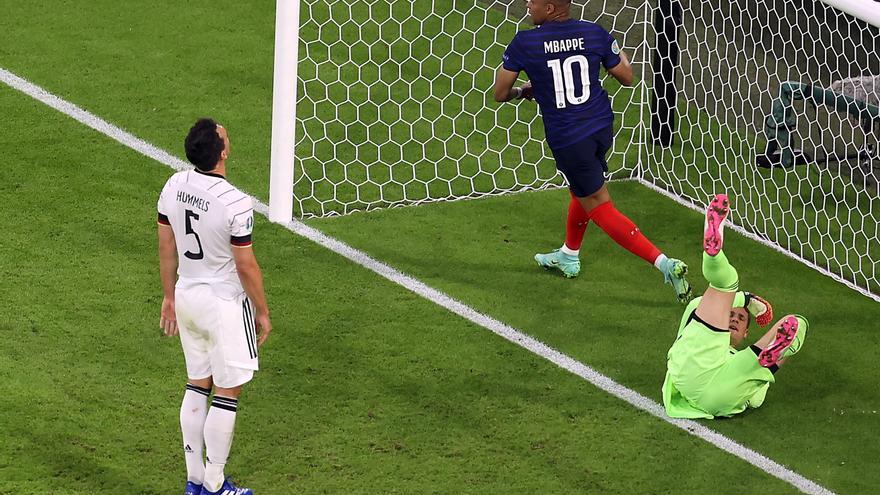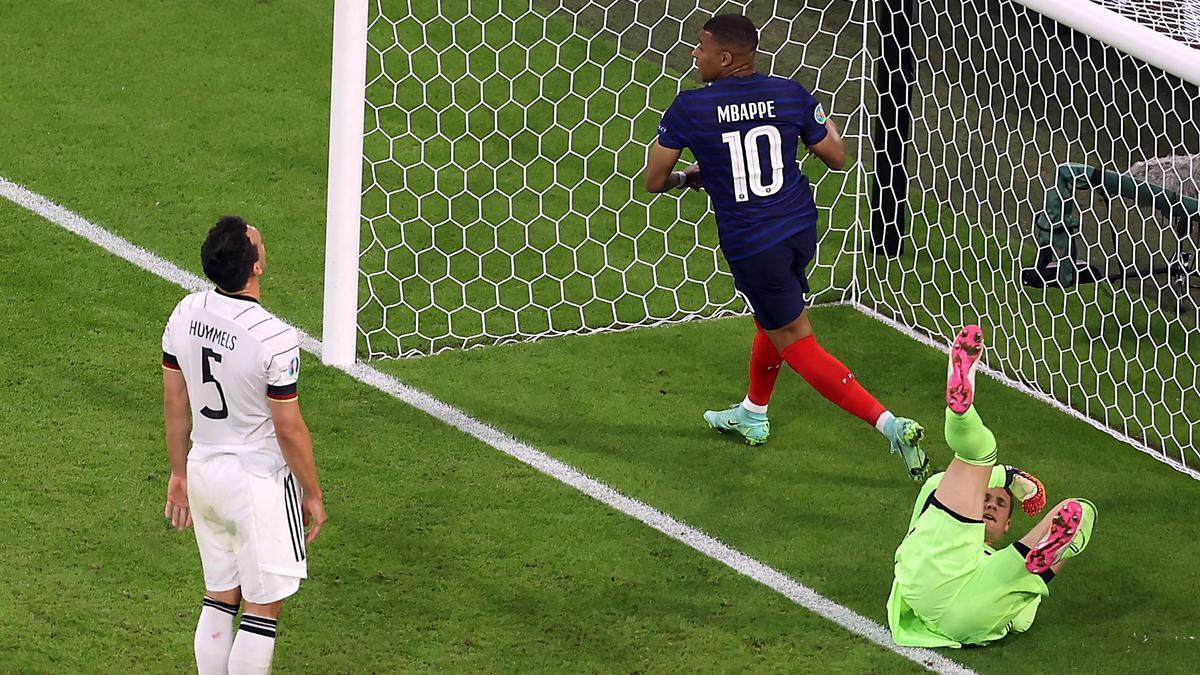 An own goal from Mats Hummels, at minute 20, gave France the victory 1-0 against Germany in a match in which the two teams made a great tactical and physical display with superiority of the French in terms of arrivals on goal
Hummels scored at his own goal when he tried to deflect a cross thrown by Lucas Hernández from the left of the area I was looking for Kylian Mbappé.
However, much of the damage to the German defense had been done before, with a diagonal pass from Paul Pogba that left Lucas Hernández quite free inside the area.
The play was a sample of the basic offensive recipe of France, the current world champion, with changes of front looking for empty spaces that would leave the line of five with which Germany was defending, which had started having enough possession of the ball although with many difficulties to get there to door.
France, on the other hand, when it began to take the initiative, began to arrive with a certain danger. Before the goal there were two dangerous situations, a Pogba header after a corner kick at 15 and a shot from Mbappé in the 17th, Manuel Neuer had to divert to a corner.
Germany tried to get there but France closed the center well and Except for a deflected header from Thomas Müller in the 23rd there were no clear approaches in the first half. The goal against affected the approach of Joachim Low's side quite a bit, who at the beginning had wanted to raise the problem from possession and avoid rushing after reaching the goal.
Germany had good phases in the second half. A great occasion at the feet of Serge Gnabry in 54 and moments of pressure. However, the French closed spaces well and also began to have spaces to seek the counterattack.
Two goals, one to Mbappé and the other to Karim Benzema, were annulled for offside. A shot from Rabiot hit the post. Another occasion was saved at the last minute by Hummels when he beat Mbappé in extremis.
France not only held out but came close to extending their lead against a German team that never gave up but did not find any loophole to avoid a defeat that significantly complicates their life and that relaunches the proposal, serious and attractive, at the same time, of Didier Deschamps' team.
Data sheet:
1 - France: Lloris; Pavard, Varane, Kimpembe, Hernandez; Kante, Rabiot (Dembele, m.94, Pogba; Griezmann, Mbappe and Benzema (Tolisso, m.89).
0 - Germany: Neuer; Ginter (Can, m.87), Hummels, Rudiger; Kimmich, Gundogan, Kroos, Gosens (Volland, m.88); Havertz (Sané, m.74), Müller and Gnabry (Werner, m.74).
Goal: 1-0, m.20: Hummels, own goal.
Referee: Carlos del Cerro Grande (Spain). He admonished Kimmich (7).
Incidents: Group F match of the Eurocup played at the Allianz Arena in Munich.