France keeps Calviño on its list of candidates to lead the IMF | Economy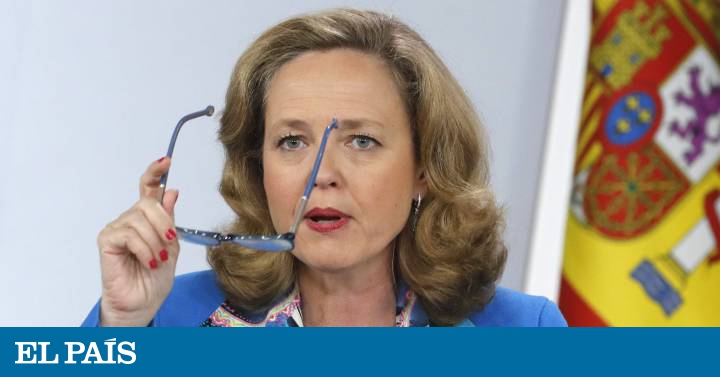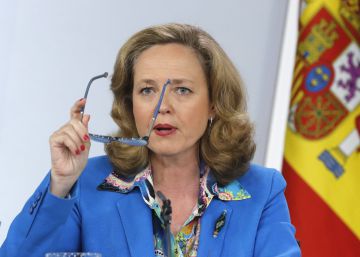 The race to find a unique candidate for the managing direction of the International Monetary Fund (IMF) is proving more complex than expected. France, which coordinates the work for the search for that European candidate, was given until the end of the month to take a name to Washington despite the official deadline expiring on September 6. However, there is still no consensus name. Minister Bruno Le Maire continues with the round of talks that began last Saturday, from which the difficult political and geographical balances necessary to find Christine Lagarde's successor emerge. According to a spokeswoman for the French Ministry of Finance, on the table this Monday there is still a list with five possible candidates, among them, the head of Spanish Economy Nadia Calviño.
France made public last Friday a relationship with the five names that had emerged from the first round of contacts with the capitals. Among them were, in addition to Calviño, the former Dutch minister and former chief of the Eurogroup, Jeroen Dijsselbloem; the Portuguese minister and current head of the group of euro countries, Mário Centeno; the CEO of the World Bank, the Bulgarian Kristalina Georgieva, and the ex-commissioner and current governor of the Central Bank of Finland, Olli Rehn.
As posted Financial times, from the list they could have fallen after the weekend Calviño and Centeno, which suggests that the countries of the south (especially Italy, Spain and Portugal) would have lifted a possible veto on the Dijsselbloem and Rehn, who were in charge of posts key in Brussels in the middle of rescues and cuts. Diplomatic sources explained that Rehn could have been reaping in the last week the support of several northern countries, while Dijsselbloem would have the support of Germany. The Ministry of Economy of Spain declined to comment.
Diplomatic sources do agree on the difficulties that Le Maire is having in finding a consensus name. There come into play, to begin with, geographical issues, which would explain Georgieva's entry. The countries of Eastern Europe were left without any high charge in the renovation of the dome of the European institutions. According to several diplomatic sources explained, Georgieva's candidacy would be supported by France, although from the Ministry of Le Maire they defend their neutrality in this process.
Several delegations, however, are critical of that possibility. The possible nomination of the Bulgarian poses political problems for some countries, according to other diplomatic sources. Georgieva comes from the European People's Party, which has already taken over the presidency of the European Commission and the ECB, so they consider that this place should go to another political family. But the commitment to Georgieva would also require changing the IMF bylaws regarding the age limit of 65 once the selection process has already been opened.
. (tagsToTranslate) france (t) keep (t) calviño (t) list (t) candidate (t) lead (t) fmi (t) ministry of finance (t) french (t) hold (t) conversation (t) continue (t) open (t) have (t) discard (t) five (t) applicant



Source link