France bets on the circular economy | Society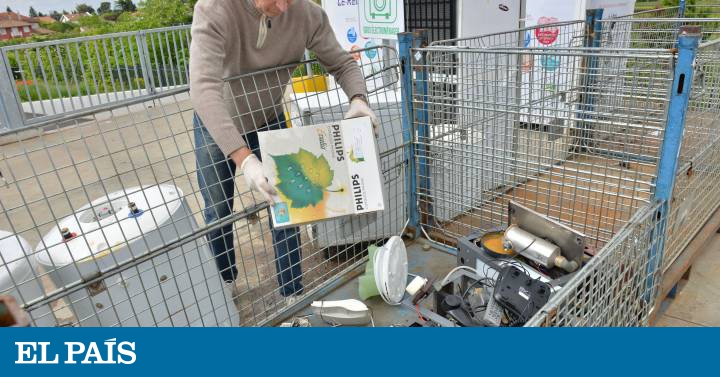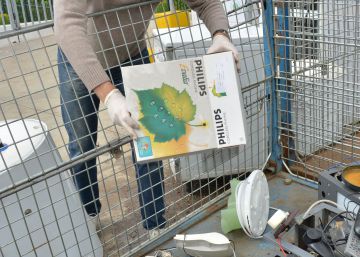 The government of Emmanuel Macron seems willing to demonstrate that its ecological commitment is more than a campaign promise. If all the measures analyzed on Wednesday in the Council of Ministers are approved in the coming months, France will launch, in the near future, a circular economy focused on reducing its waste and excessive production -And therefore polluting- and in making better use of what has already been manufactured. Or, as the Secretary of State for Energy Transition and soul of the project, Brune Poirson, says, the French are ready to live a "big bang of their trash" that will mean a profound rethinking of the day to day of everyone, not just the manufacturers , but also of consumers.
"We have to assume that we have to consume less, that we have to consume differently and also in a way that drastically reduce a certain amount of everyday objects," Poirson summed up at a press conference. In addition, "some of those objects must be more easily repairable and reusable or, as a last resort, recourse to recycling," he added. The high official came to present before Macron and his ministers the "Anti-squashing bill and a circular economy" that it has prepared during the last 18 months and that the Government intends to approve before the end of the year. It is about fifteen articles focused on a main axis: consume less and better, stop producing more than necessary and reuse or recycle as much as possible.
And all this "involves reforming the foundations of the system, we must make it evolve," insisted the Secretary of State, for whom the economy of the twenty-first century can only be a circular economy that assumes the mistakes of the past and is committed to not only produce more moderate way – the principle is not to produce more than what can be consumed – but also to reuse or take advantage of everything that ends up not using, instead of throwing it away.
An issue that also constitutes an international imperative. After all, Poirson recalled, countries like China reject and receive the waste of Europe and other Asian nations are also considering prohibiting this practice that only displaces the problem of waste.
Some objectives of the law take time fixed. As Macron's campaign commitment that, until 2025, all the plastic used will be recycled or, until that same date, France will reduce by half the amount of waste it produces, Poirson recalled.
There are other goals even closer. In 2020, single-use plastic products such as straws, glasses, cutlery or plates will be banned in France. And, as it was anticipated last month, by 2023 it will also be totally It is forbidden for companies to dispose of or destroy non-food products -especially clothing, but also cosmetic, hygienic or household appliances- that do not sell. Instead, they must either donate them to associations or, in the future, reuse or recycle them, under penalty of penalty if they do not. Currently, in France, non-perishable products are thrown away or destroyed each year for 650 million euros.
To these measures, the proposed bill now proposes some more. According to some French media have advanced in the past few days, it is foreseen among others the imposition of a "index of repairable" of the electrical and electronic devices so that the consumer can choose, if he wants, a device that is easier to repair than another. It will also create a bonus malus that will allow products that are less polluting to reduce their price by up to 20%, while reinforcing the principle for companies that "whoever pollutes, pays" and will be forced to place on the products a logo that specifies how they should be properly recycled waste. The Government is also studying not only how best to classify recyclable garbage, but to impose a return system for some products, such as plastic bottles, as is already done in other countries.
One of the sectors in which the Government wants to make a particular emphasis is that of construction, indicated as one of the most wasteful of resources: more than 700 kilos per year and French. As Poirson pointed out, only the carpet equivalent to a roll that could cover the route "from Lille to Marseille", that is, a thousand kilometers, is thrown out every year on unused carpet.
France insists that the circular economy is good not only for the planet, but also for the country. According to Poirson estimated in an interview in the Sunday Journal du Dimanche, "The circular economy means 300,000 additional jobs (…) and the guarantee of greater independence, by reducing our imports of raw materials." In any case, there do not seem to be many alternatives. "If everyone lived as Europeans do, we would need three planets," he warned.
(tagsToTranslate) france (t) bet (t) economy (t) circular (t) government (t) prepare (t) battery (t) measure (t) consume (t) produce (t) better (t) recycle



Source link