France asks Spain and Switzerland to close ski resorts at Christmas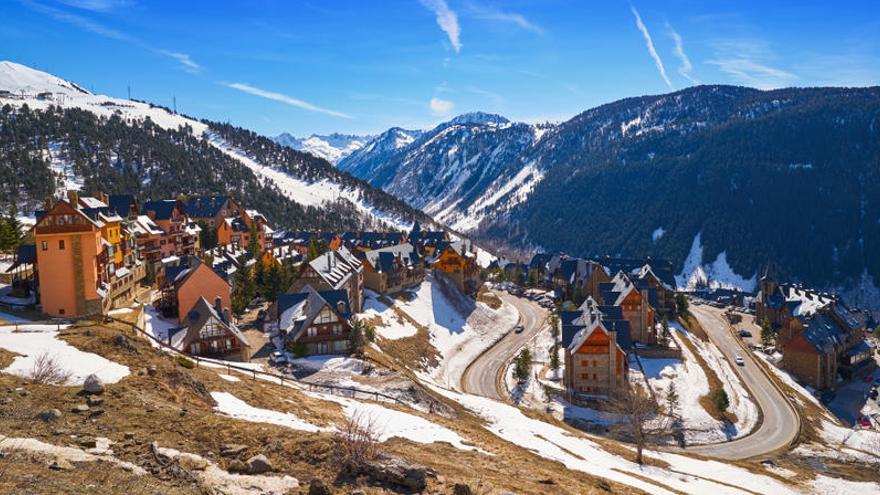 France wants to convince the Spanish and Swiss authorities to close your stations too during the Christmas holidays and in case if not, it will impose controls at its borders to prevent the French from going there.
This is the message of the French Prime Minister, Jean castex, which in an interview with the television channel BFMTV this Wednesday explained that "the Spanish and the Swiss for now are not oriented towards these decisions, but the diplomatic action continues."
Castex said that he has discussed this issue with the President of the Spanish Government, Pedro Sánchez, who pointed out that the opening of the stations depends on the autonomous communities.
In Switzerland -he remembered- that decision It is not the competence of the federation either.
If despite all the stations in these or other European countries (Austria could keep them open during its Christmas holidays), "the idea is to prevent the French from going to be contaminated."
For that, the prime minister specified the announcements made on Tuesday by the president, Emmanuel macron, and noted that there will be "random controls at the border" to test and apply isolation to those who, against the recommendations of their government, have gone skiing abroad.
"We prefer harmonization" but "the states that surround us are sovereign," he commented.
He recalled that "for now" the date that its Executive is considering to reopen the French stations is January 20, once it can be seen that the epidemic has not been reignited with the Christmas holidays. Before that, on December 11, he will bring together those responsible for these sports facilities to address their situation and aid to the sector.
Castex, who before being prime minister was mayor of Prades, a town at the foot of the Pyrenees near the Spanish border, justified these closures not so much because of skiing, but because of the flows and displacements it generates: "we have to limit the risk".
Macron had anticipated on Tuesday that he would impose "restrictive and dissuasive" measures to prevent the French from going skiing at Christmas to other countries that keep their resorts open.
France, which continues to apply house confinement until December 15, when it will go to a night curfew to continue containing the infections, it has agreed with Germany and Italy to close the ski resorts during Christmas and hopes to achieve the same with the rest of European countries.