Fran Lebowitz, the grumpy writer who makes Scorsese laugh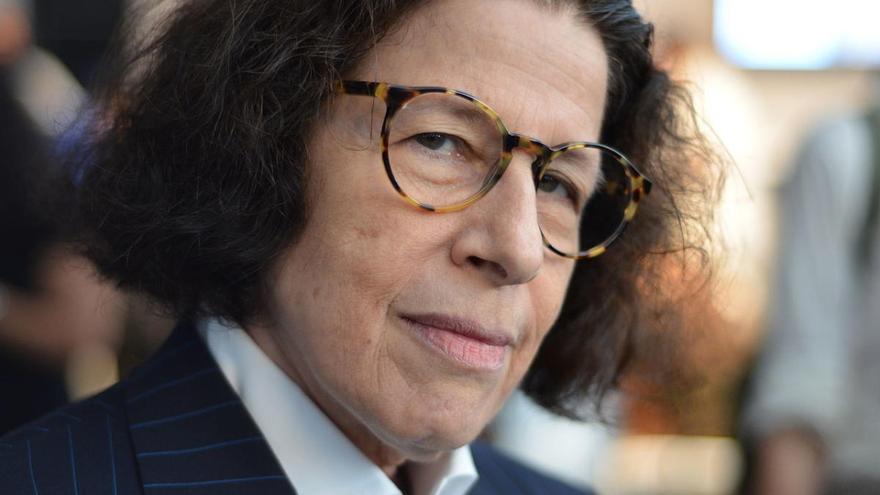 Fran lebowitz speak and Martin Scorsese can't stop laughing. His corrosive humor and quick verb and a common passion for a New York that no longer exists are at the heart of documentary 'Suppose New York is a city', which just landed on Netflix.
That constant laugh reveals a friendship and complicity of years and the reason why the director from 'Taxi Driver' never tires of filming this 70-year-old writer and columnist, who many have compared to Dorothy Parker for his acid gaze on New York society.
Aside from her anecdotal appearance in 'The Wolf of Wall Street' (2013), Lebowitz was the star of a first documentary that Scorsese premiered on HBO in 2010 called 'Public Speaking', which included the writer monologues and recorded conversations with the filmmaker. at his favorite bar, the Waverly Inn.
'Suppose New York is a city' is a continuation of that conversation, seasoned with appearances by Lebowitz on television programs and talks with the public and archive images of that New York of the 70s, in which Charles Mingus and the New York Dolls coexisted, prior to the invasion of mobiles and deck chairs in Time's Square .
But who is Fran Lebowitz? Born in New Jersey in 1950, Lebowitz came to the big city with 18 years and the intention of being a writer. She had food jobs as a cleaner, driver or taxi driver, but at the age of 21 she began to collaborate with Changes magazine and was soon signed by Andy Warhol as a columnist for Interview.
In 1978 he published his first book, 'Metropolitan Life', a collection of comic articles largely previously published in Interview and Mademoiselle magazines, followed by 'Social studies' (1981).
A regular at Studio 54, became a celebrity and began to collaborate from his early days on the David Letterman television show. She has been active as a columnist in magazines such as Vanity Fair, as a lecturer and even as actress, with the recurring role of Judge Janice Goldberg in the series 'Law and Order' (2001-2007).
Always faithful to her masculine aesthetic, declared enemy of the mobile phone and the computer – she says she has neither of the two things – as a writer she only republished a children's book in 1994, 'M. Chas and Lisa Sue Meet the Pandas'.
Scorsese compares her to a jazz musician, says that his thing is the art of conversation, improvisation, and the documentary gives a good example of it.
The anecdotes of his personal life are interspersed with his vision of New York. The seven episodes of 30 minutes each are structured by themes: culture, urban transport, sports and health or budget management that are really just an excuse for Lebowitz to go his own way.
He is forceful, radical in his opinions, he does not leave a puppet with a head. Self-aware of his difficult character, he humorously expresses his misanthropy when talking about tourists, money, the deceptively simple art of walking through Times Square or the New York subway.
"The Dalai Lama would need a single subway ride to become a raging lunatic," he says at one point in the documentary.
'Suppose New York is a city' converts Lebowitz's thoughts in a guide to the past and the present of the city, tinged with a certain nostalgia that the restrictions derived from the covid-19 pandemic only accentuate.