Fourth sunrise with no sign of volcanic tremor on La Palma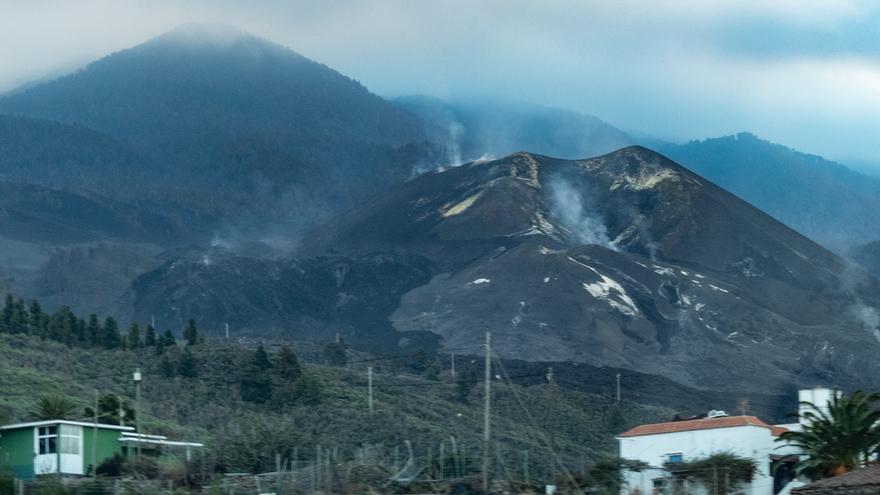 La Palma has dawned this Friday for the fourth consecutive day without a trace in its subsoil of volcanic tremor, the characteristic vibration that magma causes when it rises from the mantle to the surface, according to the indicators published by the National Geographic Institute (IGN).
The tremor signal disappeared at 9:00 pm on Monday, when the data collected on it by the island's seismic networks collapsed to levels that scientists already consider "background noise", after almost three months of eruption in Cumbre Vieja.
The RSAM signal (amplitude of the tremor measured in a seismic station near the eruption) published by the IGN's volcanic surveillance service on its website, continued at 7.30 am this Friday at the same values ​​that it presented on Tuesday morning.
This morning the island's seismic network has detected 23 small earthquakes, 19 of them with magnitude below 2, and the other four with values ​​between 2.1 and 2.4. None have been felt.
One part of these earthquakes had a focus at relatively great depths, between 41 and 36 kilometers below the surface, and the other at medium levels, between 7 and 16 kilometers.
The scientific committee that follows this emergency reiterated in its last report, on Thursday, that all the available indicators point to the fact that the eruption is running out or has already been exhausted, but they have set a security period of ten days without activity to be able to terminate it. That deadline is on Christmas Day.
At this time, the visible emission of volcanic gases is punctual and sporadic and is concentrated in the eruptive centers and the jameos (sinking) of the volcanic tubes, collects the National Security Directorate in its report this Friday.
This is the part of the eruption, or its consequences, that continues to cause problems: in Los Llanos de Aridane high levels of suspended particles have been detected in the air and in the areas that are still under exclusion some emissions have been found of toxic gases, such as carbon monoxide (CO).