Four takes advantage of the eruption on La Palma to broadcast 'Dante's Peak' and 'Red Alert', two volcano films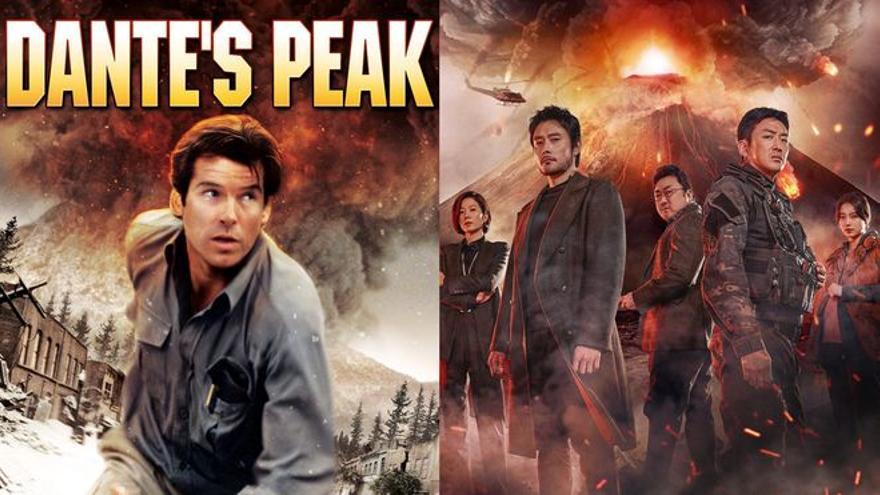 These days television dedicates a large part of its programming to the eruption of the Cumbre Vieja volcano that has destroyed hundreds of homes on La Palma. All communication groups are conducting extensive displays to inform in detail of everything that is happening, sending their star presenters to the area and even preparing live specials of formats such as 'En el punto de mira' and 'Equipo de Investigación'.
In their eagerness to stay glued to today, some chains have decided give more weight to your newscasts or even program specials such as 'La Palma in our hearts'.
But beyond the informative interest, and taking advantage of the fact that all eyes are on the volcano, Cuatro has programmed two films whose plots are reminiscent of the catastrophe that the palmeros are experiencing. The chain has surprised with the announcement of the two films that it is going to emit during the afternoon of Saturday.
'A town called Dante's Peak', which can be seen at 3:40 p.m., tells the story of a volcanologist who warns of the possibility of an inactive volcano erupting. However, no one believes him until it is too late. Next will be issued 'Red alert', which narrates the eruption of a volcano that had been dormant since 1903 and its devastating consequences.
A curious choice that has caught the attention of many users on social networks and that has generated all kinds of reactions. In fact, when the eruption in Cumbre Vieja occurred last Sunday, some already suspected that some chain would remove these tapes from the drawer.