Four premiere series on Netflix and HBO to watch this Easter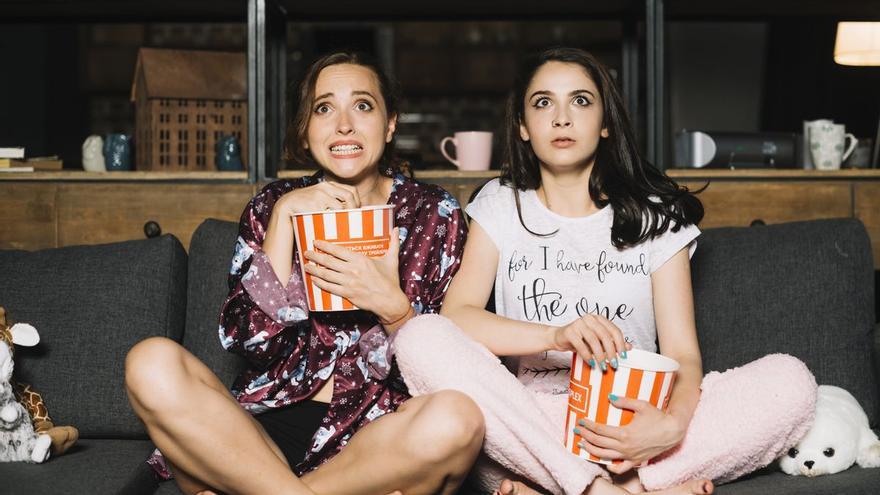 If your goal is Holy Week is not getting up from the sofa or if you are looking for a series to liven up your nights, don't worry, we make it a little easier for you. Netflix and HBO They are preparing their next releases for these days and they offer us a varied catalog for all tastes.
Confinement and restrictions have reduced many the plans we can make for this Holy Week, so the main streaming platforms have prepared various fictions and offer us from a police series, two documentaries and a hidden camera program.
Prepare the popcorn, take the blanket if you are cold, and enjoy these four premieres:
Chamber of Horror, Season 2
Netflix prepares for the April 1st the launch of the second season of 'Chamber of terror', a hidden camera show hosted by Gaten mattarazzo, one of the unmistakable protagonists of 'Stranger Things'. He considered the best hidden camera program of the moment will show how two strangers will live shocking experiences that combine fear and laughter.
The garments that marked us
Netflix miniseries that gets into the closets of different anonymous people. Why? Easy, they want to know what that dress / boot / uniform that they keep like gold on cloth has meant in their life.
In this kind of documentary, which will premiere on the day April 1stThere will also be interviews with influential people in the sector to try to understand this topic.
The snake
Charles Sobhraj is the protagonist of this miniseries of 8 chapters that we can see on Netflix from the day April 2. Inspired by true events, the story tells the story of a notorious con man and mass murderer and how a young civil servant tries to bring him to justice.
The story takes place in the mid-70s in Southeast Asia and its protagonist is the actor Tahar rahim already Jenna coleman and Billy Howle.
Pray, obey, kill (Knutby)
Swedish documentary. If these two words have already hooked you, you have to know that the series focuses on the events that occurred in Knutby in 2004, when a young woman was killed and a neighbor was shot. The eyes of half the world focused there to learn the story of a Pentecostal Congregation that he believed that Jesus Christ would return to Earth to marry his leader. From April 4 on HBO.