Four out of ten companies have made an ERTE in the state of alarm, according to the INE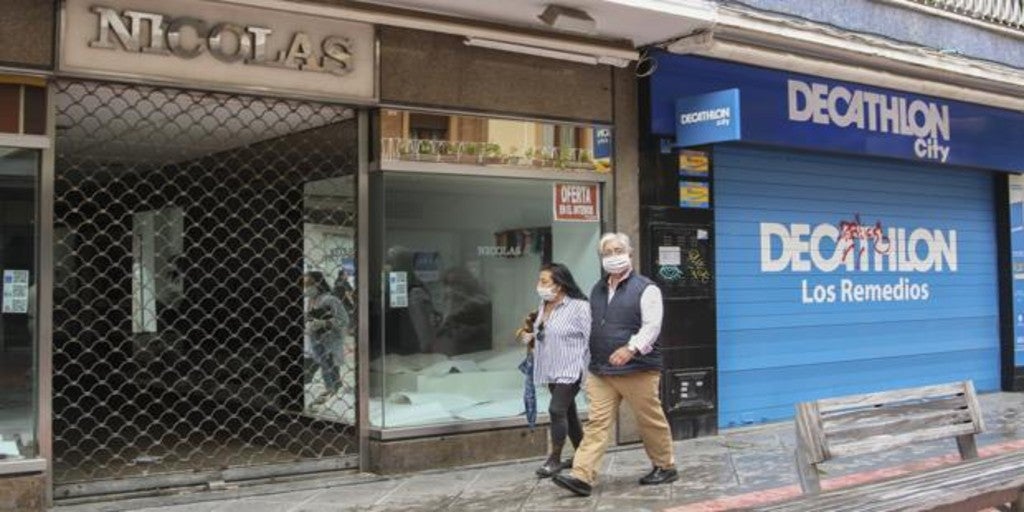 Updated:
save

66.1% of the businesses remained open during the state of alarm and of them, approximately two out of three saw their sales decrease, according to data published this Friday by the National Statistics Institute (INE).
Almost 70% of companies had to reorganize or reduce the working hours of their workers during the state of alarm, a percentage that rises to almost 80% in the case of industry.
Statistics data reveals that about 40% of companies they accepted a Temporary Employment Regulation File (ERTE) for all or part of their workers, a percentage that exceeds 50% in the transport and hospitality branches.
Teleworking has been the most widely used formula to maintain the level of business activity during the state of alarm, as 48.8% of companies used it, followed by an increase in the level of digitization (15.1%) .
In the case of commercial establishments, in addition to teleworking, home service (16.6%) and electronic commerce (16.4%) have also been introduced during the pandemic.
Teleworking has gone from being used in just 15% of businesses before the pandemic, to be a modality adopted by almost half of the companies during the pandemic, covering about 50% of its staff.
Statistics underlines that around a third of the establishments that have adopted telework declare that they will maintain it in the future. Likewise, in commercial establishments, more than a third will maintain home delivery and electronic commerce of their products in the future.
The INE also highlights that, after the coronavirus crisis, 23.3% of companies plan to make innovations in their production processes, a 22.4% intend to make investments in new technologies and 17.4% will increase investment in the training of its workers.
On the other hand, 4.8% declare that they will probably have to close in the next six months.