Four out of five children from 7 to 15 years old isolate themselves by Covid and feel unsafe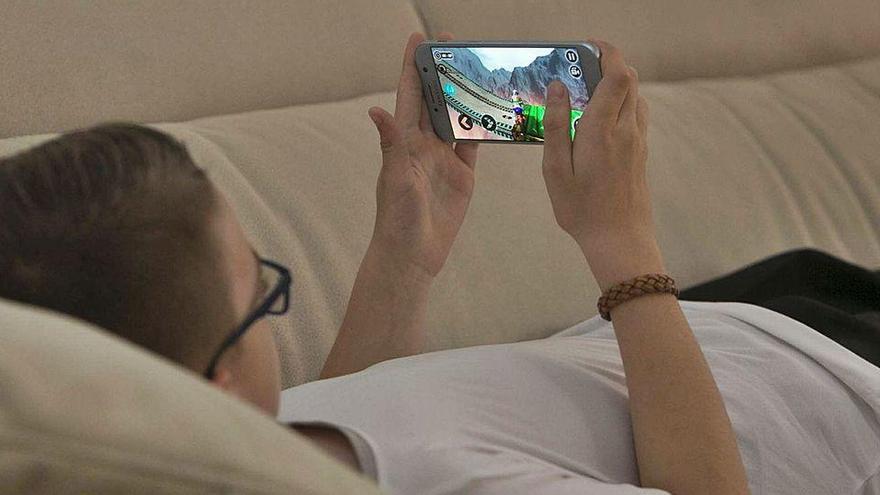 Until the 85% of children aged 7 to 15 friends change for the tablet or mobile, screens in general, and is socially isolated as a result of the measures required by the pandemic of coronavirus This is the perception indicated by the families themselves in a national survey carried out this past October among a thousand parents.
The lack of concentration in one in three of these students, as well as the depression in 13% of them and symptoms of loss of self-esteem in another 7% of children complete the main consequences that are beginning to affect the health crisis in the generation known as the centenials.
The report, in which specialists in the use of new technologies and psychologists have participated, concludes that covid-19 is marking these children and not for the better. "The world has stopped and it is affecting them fully," says Eduardo Cruz from the Qustodio platform on digital security. "Three out of ten children spend less than an hour away from home, when it is the minimum recommended "adds on this question the psychologist María Guerrero, an expert in family and technologies.
"Teenagers used to lie to get out of the house, and now they lie not to go out and stay home with the screen. It has become a new habit, it makes children more individualistic, they are not as instilled in the concept of companionship as previous generations, and they develop problems of insecurity, depression and low self-esteem, all related to digital addiction ", he points out the psychologist in this regard.
In fact, about six out of ten of the families surveyed say that the pandemic has caused a screen addiction and three out of ten children have had their mood changed and they show greater aggressiveness in responding to their parents.
The psychologist warns that these symptoms, added to the distortion of the hours of sleep or a drop in grades, are alarm signals that should make parents reflect to address the situation as a health problem. "We have to teach children to live with screens, parents cannot delegate it to schools or to society," warns the expert who says that "the third wave of the coronavirus will be mental" because between the ages of 7 and 15 you don't have the capacity for self-control and it's easy to succumb to the addictive power of the internet if you don't have the support of an adult.
Experts also point to shock measures for families: speak normally about the pandemic and encourage children to express their concerns "because they need a sense of security appropriate to their ages"; set limits to digital with breaks every 45 minutes; avoid screens in the bedroom to disconnect; not tell them stories through the screens; and as a framework of all this, give them an example "because they do what they see," they conclude.
Impatient like technology itself
Fully digital natives, -children from 7 to 15 years old were born after YouTube dating from 2006-, centennials are impatient like the technology among which they move like a fish in water, appreciates Eduardo Cruz. Hyperconnected, because it is their environment, and high producers of digital content such as videos and shorts, the covid is marking their lives and families must be alert.