Four new volumes and the reissue of all his work dominate '#Samarago Mola'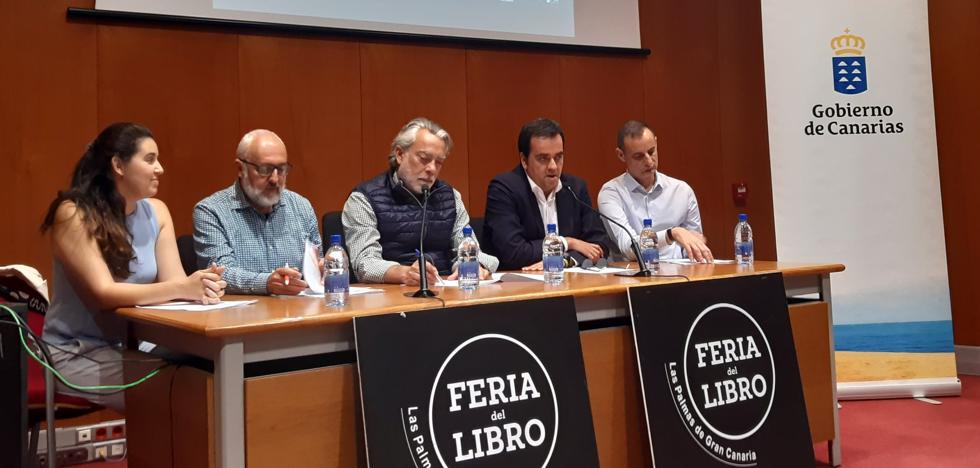 The Book Fair of the capital of Gran Canaria also includes cycles of African Letters, on Pride and the Environment
The
34th Book Fair of Las Palmas de Gran Canaria (FLPGC) will have four
thematic literary cycles that will delight lovers of literature. Specifically, a cycle has been programmed on the
Nobel Prize for Literature, José Saramago, in the year in which the centenary of his birth is celebrated; another of
african letters; a third party titled
Literature with Pride; and a last one dedicated to
Environment.
inside the cycle
'#SaramagoMola', which will take place in the general literature tent, four unpublished books on José Saramago will be presented, as well as the reissue of his entire collection, since this year marks the centenary of the birth of this Nobel Prize for Literature.
This cycle will begin on May 25 at 5:00 p.m. with a dialogue between the editor
Ricardo Viel and the journalist Ramón Betancor on the 'book
Saramago. Their names. A biographical album (Alfaguara), a photobiography that collects, through word and image, more than 200 keys to the Saramago universe.
The director of the César Manrique Foundation,
Fernando Gomez Aguilera, will be the protagonist of the second day of the Saramago cycle with the work
Jose Saramago. The chirping bird perched on the rhinoceros (La Umbría and La Solana)'. For its part, the
writer and widow of the Nobel Prize for Literature, Pilar del Ríowill present his book on Friday, May 27 at 6:00 p.m. in the #SaramagoMola tent
'The intuition of the island: The days of José Saramago in Lanzarote' (Editorial Itinerary)in which he collects the moments lived and the emotions shared with the Portuguese author.
May 28 at 5:00 p.m.
Alba Canton (Director of Editorial Itinerary) and
Serge Machado Letria (director of the Saramago Foundation of Portugal) will discuss the
'Last notebook, texts for the blog 2009 and 2010' (Alfaguara), with a prologue by Umberto Eco. The next day, the urban singer Aniba Liricida and other singers will put music to the play 'La viuda' (an unpublished book in Spanish by the Portuguese author).