Four locals and La Palma delay the primaries of the psoe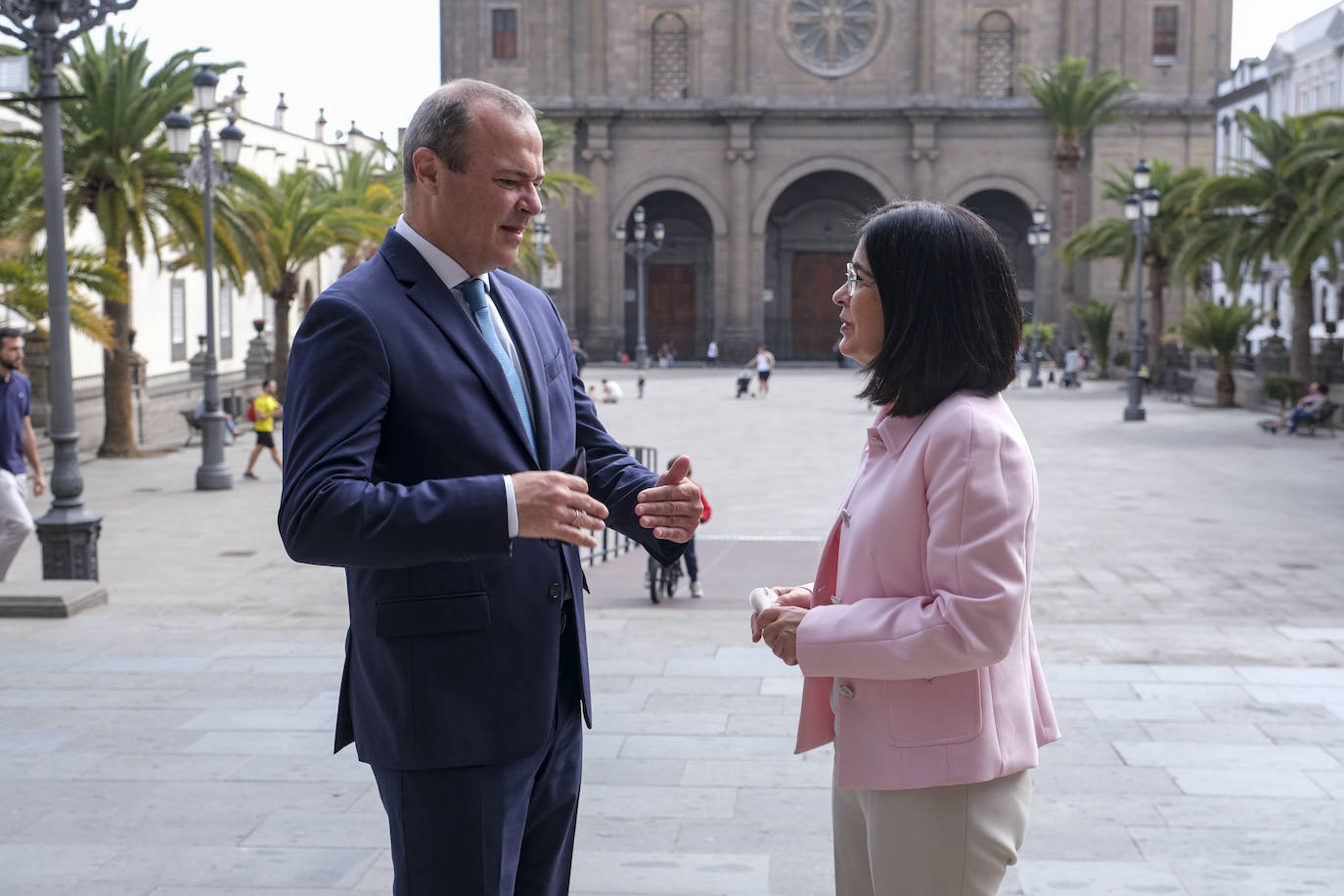 The palm executive opts for the alternative calendar so that her acts do not coincide with the anniversary of the volcano's eruption
The thickness of the
socialist groups of the Canary Islands prepare for the end of this
month of september the primaries to designate the
list heads Facing the
next year's electionsexcept in the institutions whose governments lead.
However, these internal processes
will be delayed until Novemberaccording to the alternative calendar proposed by the federal committee, in the insular organization of
The Palm to elect a candidate for the Cabildo and at least in four municipalities:
Las Palmas de Gran Canaria, Agüimes, Teguise and Arrecife.
ALTERNATIVE
Announcement
The PSOE federal committee opened the primary process on July 23.

Delay.
In the event that for political or organic reasons its application is not appropriate, an alternative calendar can be requested -until today-

Plan B.
This second calendar postpones the presentation of applications until the second half of November.
In the
grancanarian capitalthe local executive already decided last week to address the regional address to request this delay.
Although no reason has been officially given, the party unofficially hopes
gain time in this way until
Ferraz have one
decision about the possible
candidacy of the Minister of Health, Carolina Dariasto the City Council of the capital, a proposal that, on the other hand, is taken for granted among the militancy and leaders of training in the Canary Islands.
In addition, in Gran Canaria the
municipality of Agüimes. This group was one of those that remained within the
agreement closed before the insular congress in March between the sectors of
Augusto Hidalgo and Sebastian Franquis, and that included that the first would be the candidate for the Cabildo and the second the leader on the island.
This alliance also supposed the understanding in the great groupings of the island so that the renewal of the local directions and later the designation of the municipal candidates responded to this agreement.
anniversary of the eruption

In the case of
The Palmthe insular executive has also chosen to take its primary process to the month of November.
From the Palmera management it is pointed out that there is no problem and that this request is due solely to the
coincidence of the dates established by the federal committee
with the anniversary of the volcano eruptionthe next day 19.
The insular secretary of this island and delegate of the Government in the Canary Islands, Anselmo Pestana -who reissued his position at the head of the party by only 26 votes and in the second round-, even
has not decided if he will opt to head the list to the Cabildoalthough he has not ruled it out.
Furthermore, as stated yesterday by the
Secretary of Organization of the PSOE of Lanzarotethe groups of
Teguise and Arrecife have also decided to delay their primaries