Four judges from the Canary Islands are promoted to magistrates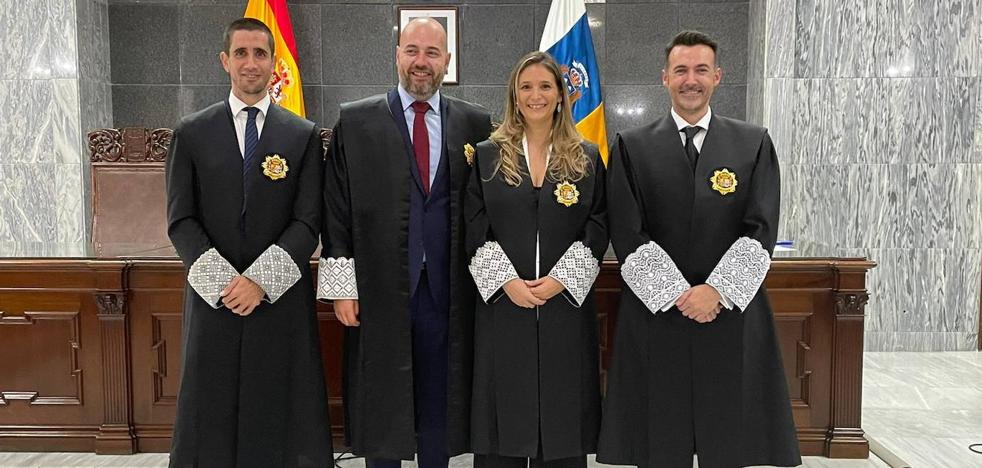 The Government Chamber of the TSJC held the swearing-in ceremony this Friday. The four will continue in their destinations in Gran Canaria and Tenerife
The Government Chamber of the Superior Court of Justice of the Canary Islands (TSJC) held this Friday the swearing-in ceremony in which four judges from the archipelago were promoted to magistrates. They are Javier García, Rodrigo Álvarez, Ana Moreno and Íñigo Herrero.
The Royal Decree by which these four judges are appointed magistrates, by promotion by seniority shift, was published this week in the Official State Gazette (BOE). The four will continue to occupy the destination they now have, two in Gran Canaria and two in Tenerife.
Javier García Ramila serves the Court of Instruction number 3 of Arona. Rodrigo Álvarez Riquelme occupies the Court of Instruction number 2 of San Bartolomé de Tirajana. Ana Moreno Valenciano is in the Court of Violence against Women number 1 of San Bartolomé de Tirajana. Finally, Íñigo Herrera Elejalde works in the Court of First Instance and Instruction number 2 of Puerto de La Cruz.
Emilio Moya (center) presided over the act. In the photo, with the sworn and members of the Government Chamber. /

C7

Emilio Moya Valdés, president of the Provincial Court of Las Palmas, presided over the swearing-in ceremony, replacing Juan Luis Lorenzo, head of the TSJC.