Four classic crime novel authors not to be missed | Elementary Blog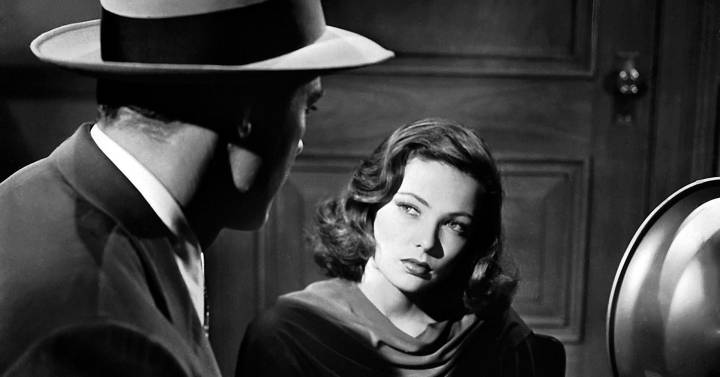 The publishing market lives a continuous reissue of classics that in the genre that concerns us also includes compilations, some unpublished, more elegant versions (Navona's The moonstone the Willkie Collins classic, without going any further) and a commitment to authors who have gone unnoticed unfairly. Today we bring four women who have lived a different fate among Spanish readers, but who have never enjoyed the success they deserve. Two huge novels and two compilations of stories make up the selection. They can all be found in bookstores, so choose the one that catches you closest and if you can, go. Meanwhile, stop by and read.
LauraVera Caspray (Alliance, translation by Pilar de Vicente). Laura, Laura, Laura. The fascination generated by a character created in the early 1940s and turning many of the female figures in today's fiction twenty times is inexhaustible. The plot is well known (who and why Laura was killed), so let's focus on the virtues. Laura is dead, zero gut here, so we see her in the eyes of those who knew her: essentially the excruciating Waldo Lydecker (his godfather on his path to professional and social advancement) and Mark McPherson, the rude and wounded Scottish policeman, done himself, hopelessly hooked on the figure of Laura. The conversation between the two at the beginning of the book is magnificent, a prelude to what awaits us in a book that skillfully mixes different genres and voices. When the one who speaks is Shelby, the man loved by Laura, one does not understand what he has seen in that preposterous lame, that pretentious bum, and that only magnifies the character. There are a couple of things that cannot be told and that if you access this fiction for the first time, if you have not read it yet or have not seen the extraordinary film by Otto Preminger, you will enjoy it to the fullest. Those who have, will now have a smile. They know what I'm talking about. Good literature.
In a lonely placeDorothy B. Hudges (Gatopardo, translation by Ramón from Spain). It is commendable the taste with which this editorial selects the small jewels that it is recovering for the reader in Spanish. In this case, a capital classic. Los Angeles, late 1940s. Two young people with different aspirations in life meet again after having fought together in World War II. Brub is a cop, an orderly guy with an orderly life given to his wife, Sylvia, and to chasing evil. Dix is ​​a dissolute young man and he is evil. A boring guy who kills women and decides to go to his friend, who investigates him, to recreate himself. Written in 1947, in a glorious era of the crime novel, In a lonely place is an approach to the criminal mind never seen before, much more modern and complex than the 90% of psychopaths who populate the genre today. But the book also has two excellent female characters and an ending that projects the novel 80 years forward. The author married in 1932 and spent eight years without publishing anything. Later he claimed that family obligations robbed him of the tranquility he needed to write. We may have missed one more classic along the way. Then, if you want, you can see the movie, directed by Nicolas Ray and performed by Humphrey Bogart and Gloria Grahame, there is nothing, but first read this classic. Essential.
One or two of stories
Sleep no more, P.D. James (Siruela, translation by Raquel García). Six stories collected under the motto, the phrase rather, that terrified Macbeth, six evils most told in the first person and with a scheme that always works: the narrator looks back to remember the story and, without anything rough or necessarily violent but with turns always successful and fun for the reader, offer a solution. Mr. Millcroft's birthdayFor example, it is an excellent example of James' ability to create characters that are very similar to us, that is, prepared for rancor and small evils. The girl who adored cemeteries It is one of the few not written in the first person and has something disturbing, almost dirty, and one of the best endings. In A very desirable residence play with that of "be careful what you wish not to come true". But the one that best sums up James' ability to finish a story with all the pieces in place is The murder of Santa Claus, in which he also uses those references to the genre and the writers that he likes so much. Very successful selection, very funny texts and, if you have not read P.D. James, perhaps the best way to approach the British author.
A pinch of madness, Ruth Rendell (Minus fourth editions, translation by Susana Carral). Sophie Hannah says in the prologue of this edition: "In the Rendell universe, the rare is absolutely habitual. There is no We (good) and They (bad). In his fiction he doesn't make people out of it. Understand that most real people are weirder than most novels allow them to be. In addition to the novels that led him to sell more than 20 million copies worldwide, Rendell wrote seven short story books. Those that appear in this edition were never published in this way. They see the control that this lady had over gender. Proof of this is the story that gives the book its title, a first-person account that goes down a clear path, apparently. But the author has saved a surprise for the last line! and works! That is managing the springs. There's a lot of man killing, or trying, or outright failing, and a lot of irony about the writing profession and the genre that made her such a popular writer. And, as a gift, a last story about a family that knows that the world is over and they just wait for the time to come. He is not black, but in him Rendell again shows his ability to generate uneasiness.