'Four cats' say goodbye to the masks in the middle of Puerta del Sol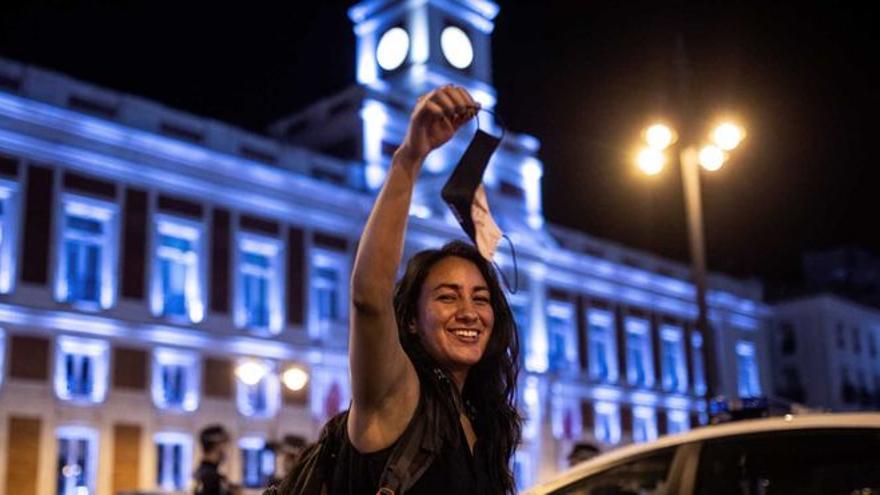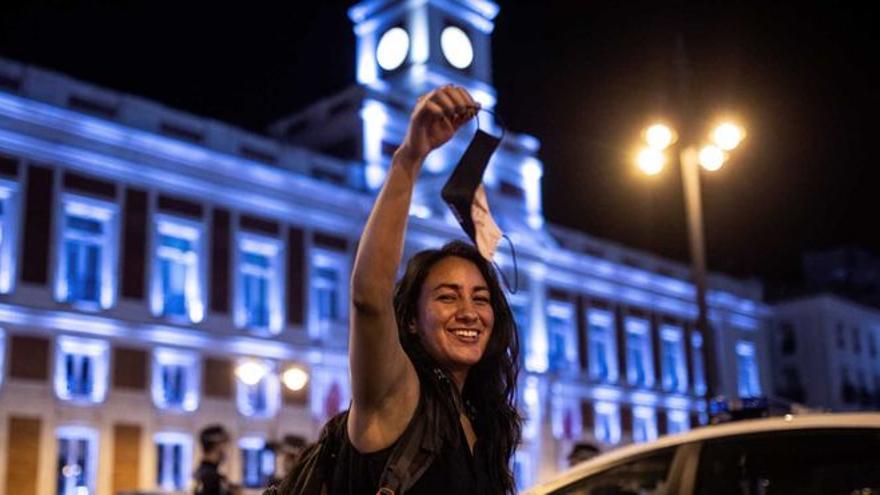 Since this past dawn at 00.00 hours, the mandatory mask is history in Spain (Unless a change in trend requires its use again). The Government has joined other countries such as France or Germany and has made the use of this medical device more flexible in such a way that it is likely that today we will see many people without it, and absolutely nothing happens. Now, what happened last night at Puerta del Sol, in Madrid, is worth studying.
A few dozen people gathered in this central square in the capital of Spain and they threw their masks to the sky crying out a pathetic "there are no more masks". Fortunately, of these 'four cats', even fewer showed this unacceptable attitude, but all of them should remember that this afternoon, if they walk through Puerta del Sol itself, they will have to wear it because social distance cannot be maintained between the pedestrians.
And it is that although you can go down the street without wearing a mask on your face (yes in any other place where it can be stored), it will continue to be mandatory if you cannot keep 1.5 meters between non-living groups. That is, on the table, in any center of a medium-sized city, this product will continue to be an essential complement to fight the pandemic, and even more so in public transport or closed spaces, where it is still necessary to use it in an obligatory way.