Four batches of 'La Mageda' flans, also affected by the ethylene oxide alert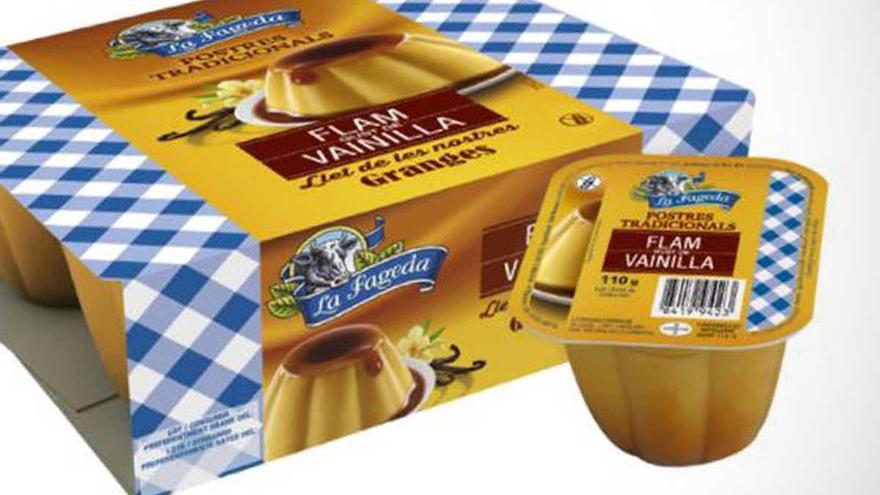 The Facua-Consumidores en Acción association has reported that four batches of La Fageda brand vanilla flan are also affected by the food alert for possible contamination with the carcinogenic ethylene oxide in the stabilizing additive E410 (also called locust bean gum or carob).
These products are in addition to the at least 50 varieties of ice cream from Nestlé (manufactured by Froneri) that Facua has unveiled this week, four of which are from the IFA Eliges (IFA Group) brand, and the eight types of ice cream from Mars made public by this multinational (marketed in Spain by Frigo).
The affected lots of La Fageda's vanilla flan are those corresponding to the preferred consumption dates 290721, 060821, 070821 and 110821, according to this organization.
La Fageda presents itself as a "Non-profit Special Employment Center managed by a foundation" and indicates that markets its products in Catalonia.
Facua says in a statement that it has learned of this withdrawal, initially, after contacting the Lidl distribution chain to request information about whether it had any affected product among those it markets. Subsequently, La Fageda has contacted the association to inform it of the affected lots that it had proceeded to withdraw from the market.
In a statement posted on its website, La Fageda states that "the reason for the withdrawal is due to the food alert that we have recently received food manufacturers linked to the unwanted presence of ethylene oxide at levels higher than those legally permitted, in a series of food additives ".
It also points out that "the analytics that we have commissioned from accredited external laboratories have been negative as they did not detect the presence of ethylene oxide in La Fageda brand products.
"Even if no presence of ethylene oxide has been detected in our products and as a maximum precautionary measure ", La Fageda has indicated in its statement that the Public Health Agency of Catalonia has decided to order the withdrawal of all those foods that" contain ingredients that, little or a lot, have been in contact with the oxide of ethylene, although its presence has not been detected in the finished product. "
Facua has been urging the Spanish Agency for Food Safety and Nutrition (Aesan) of the Ministry of Consumption for days to publish the list of ice cream and other contaminated food products.
The association considers it regrettable that, to date, the organization has only included on its website two links to the contents of the Mars and Nestlé pages related to the alert, without, for the moment, collecting any mention of the four batches of puddings La Fageda vanilla affected.