Found a dead marriage and his son seriously injured in a case investigated as sexist violence | Society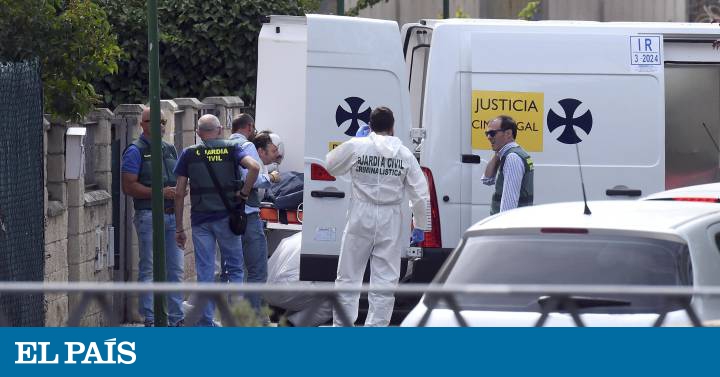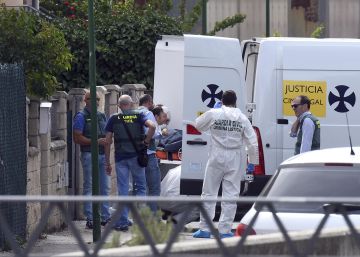 This Wednesday, at 13.43, the Civil Guard has entered a house on Tresparral street in Villagonzalo Pedernales, a few kilometers from Burgos. There they found three bodies: "That of a dead marriage and that of the son, who still had vital signs." According to the armed institute, which has taken charge of the investigation, the man, RVS, was 56 years old, the woman, JSM, 55, and son 29. "He is admitted to the university hospital of Burgos in a very serious state" .
All three had long gunshot entry holes and the Civil Guard reports that "the main hypothesis is a macho murder, as alleged author the husband." In the marriage there were no previous complaints, but in 79% of the sexist murders the women had not denounced or there was no evidence that there were complaints, according to data from the Government Delegation for Gender Violence. Fear of the aggressor or not being believed and the effect on their children restrain the victims.
From the subdelegation of the Government of Castilla y León, whose delegate will give a press conference this Wednesday at 7:00 pm, they confirm that line of research; and sAccording to the information of the emergency service of Castilla y León, "the aggressor has subsequently shot up and has also died." This sequence is what the Civil Guard has not yet confirmed: "It is what is being investigated at this time."

The secrecy of the proceedings has been decreed and the authorities are contacting "the family environment, neighbors and relatives to know in what situation the family was." It was the other daughter of the marriage, R.V.S., 34, who found the bodies and notified 112. The mayor of this municipality of 1,785 inhabitants, the socialist Puri Ortega, explained that they are dismayed: "I can not believe it." According to Ortega, the woman was well known in the town and worked in the dining room of the local school. The session has decreed three days of official mourning and has called a rally at 12.00 in the Plaza Mayor for Thursday morning. The neighbors, in addition, will concentrate the afternoon of this Wednesday, at 20.30.

If this was confirmed as a murder for sexist violence, it would be the second occurred in the Burgos province in the month of July, after that of a woman 28 years old last day 8, Monika Asenova, the 37th victim so far this year and the 1,012th since the official registration began in 2003. The phone number for victims is 016 and is open 24 hours in 51 languages. It leaves no trace on the invoice, although it must be deleted from the call log.