Fortune blesses the Canary Islands for the third consecutive day with the National Lottery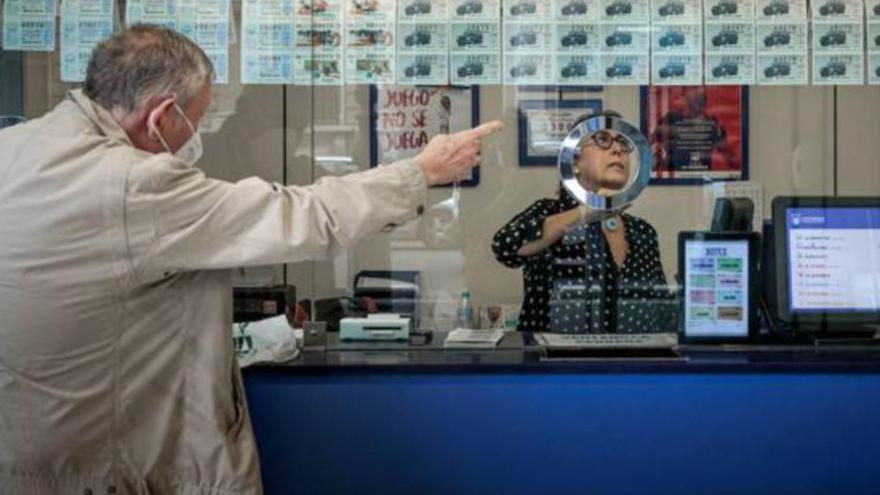 Says a saying that there are no two without three. And that has happened to the Canary Islands that the goddess fortune has returned to smile after three consecutive days of awards. This time it was in the National Lottery draw, held this Saturday, October 30, where an island administration has sold the second prize, as reported State Lotteries and Gambling.
Specifically, it went to the administration located on the General La Matanza highway, on the corner of San José street, in the Tenerife municipality of La Matanza de Acentejo that sold the 38777, valued at 120,000 euros to the number.
The second prize was also sold in Alcalá de los Gazules (Cádiz), Moncofa (Castellón), Montolilla (Córdoba), Castroverde (Lugo), Malaga, Covaleda (Soria) and Valencia.
Meanwhile, the first prize was also distributed. It went to 53,830, awarded with 600,000 to the number. It was sold in Elche, Peñíscola (Castellón), Baza (Granada), Valdepeñas de Jaen, Madrid, Cieza (Murcia) and the Valencian towns of Qart of Poblet and Torrent, in addition to the Valencian capital itself.
The winning combination in the draw of Euromillions of Friday, October 29, 2021 corresponds to the one formed by the following numbers: 10, 15, 28, 32 and 49 and the stars 9 and 3.
The Million code has been the THW99340.
The EuroMillions draw It is held every Tuesday and Friday and can be attended by citizens of Austria, Belgium, Spain, France, Ireland, Luxembourg, Portugal, the United Kingdom and Switzerland. The first draw was held in February 2004 in Paris.
Each bet is priced at two euros in most countries and consists of select 5 numbers between 1 and 50 and two stars, between numbers 1 and 11. The winners of all the numbers win the maximum prize, although those who match five numbers and one or no stars, four numbers and 2, 1 or no stars, three numbers and 2,1 or 0 stars, two numbers and 2 also receive a prize. , 1 or 0 stars; and a number and the two stars.