Former Socialist Minister Ramón Jáuregui will chair the Euroamerica Foundation | Spain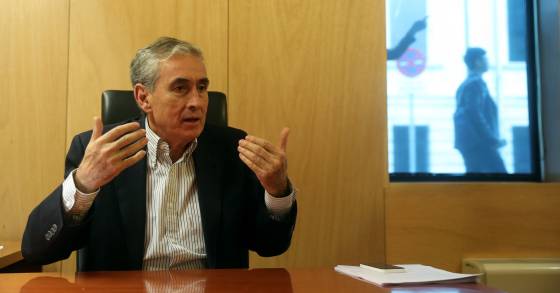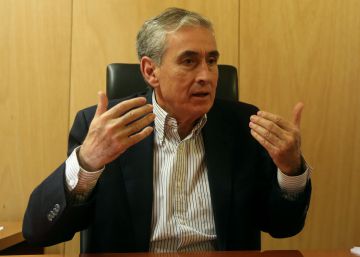 The former Minister of the Presidency and former Socialist Ramón Jáuregui has been named the new president of the Euroamerica Foundation to replace the former European Commissioner Benita Ferrero-Waldner, who has held the position for the past eight years. As reported by the foundation, his board has also appointed vice president José Ignacio Salafranca, who has been a member of the PP, co-chairman of the Euro-Latin American Parliamentary Assembly and ambassador-chief of the EU Delegation in Argentina.
Ferrero-Waldner has been named honorary president, like her predecessors, Carlos Solchaga and Tristan Garel-Jones. The appointments take place within the framework of the 20th Anniversary of the Euroamerica Foundation, dedicated to promoting cooperation and understanding among institutions, companies and European and Latin American personalities.
Ramón Jáuregui, has a long career in the field of public service in general and in Europe in particular. As a MEP, he has been co-president of the Euro-Latin American Parliamentary Assembly (Eurolat), between 2015 and 2019.
Advocate of propsession, was general secretary of the UGT in Guipúzcoa and in the Basque Country. He was deputy mayor in San Sebastian and deputy for the PSE in the Basque Parliament in 1980. In 1982 he was appointed delegate of the Government in Euskadi, a position he held until March 1987, when, after the regional elections of November 1986 and a long negotiations between the parties, became vicelehendakari with José Antonio Ardanza as lehendakari. He succeeded Txiki Benegas as general secretary of the Basque Socialists in 1988 and in 1994 he entered the Federal Executive of the PSOE. From 2000 to 2009 he was a deputy in Madrid, which he left to pass to the European Parliament, which he left to occupy the Presidency portfolio until Zapatero called for elections.
"We reaffirm our principles and our mission: Europe and Latin America must strengthen and strengthen their strategic alliance in defense of our common values ​​and our respective interests," said Jáuregui regarding his new position.
In the Foundation's Board of Trustees, companies such as Airbus, Iberia, Cemex, Santander, Telefonica, Google, FCC, Garrigues, Llorente and Cuenca, Deloitte, BBVA, Mercedes, etc., are represented together with the Ministry of Foreign Affairs, EU and Cooperation. CAF Development Bank of Latin America, the SGAE, and the Business School IE Business School.
(tagsToTranslate) ex minister (t) socialist (t) ramón jáuregui (t) preside (t) foundation euroamerica (t) exeurodiputado (t) substitute (t) benita ferrero-waldner (t) entity (t) center (t) cooperation (t) european institution (t) european (t) european (t) Latin American (t) Latin American



Source link