Former President Fujimori is transferred to a clinic for respiratory problems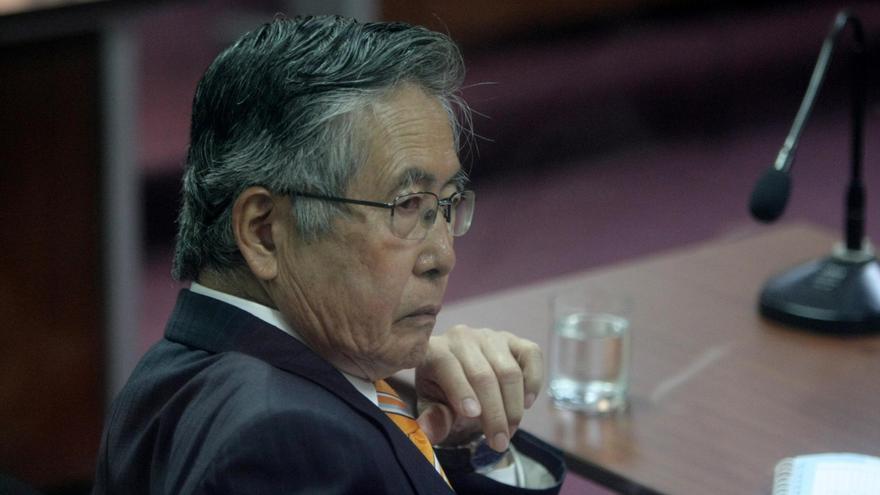 The former president of Peru Alberto Fujimori (1990-2000) was transferred during the night of this Friday to a clinic in Lima to be treated for a drop in oxygen saturation in the blood, said his lawyer, César Nakasaki, on Saturday.
The lawyer indicated on Twitter that Fujimori, who is serving a 25-year prison sentence for crimes against humanity, presented "a serious oxygen saturation problem" that could not be overcome with the care he received in prison.
Congressman Alejandro Aguinaga, who is Fujimori's personal doctor, added to the newspaper El Comercio that the former president He remains hospitalized in the clinic because the saturation problem "has recurred" in recent months.
"He was transferred to a clinic last night. He was desaturating. Lately, at least four months ago, he has times when his saturation drops a lot and it is practically oxygen-dependent at the end of the afternoon ", he detailed.
Aguinaga said the 83-year-old Fujimori's health problems are attended by the nurses of the Lima prison in which he is serving his sentence, but when the incident is prolonged, he must be transferred to a clinic.
This same Friday, ehe Government of Peru approved to present to Chile six requests to request the extension of his extradition, to be prosecuted for homicide, serious injuries, kidnapping and crimes of corruption.
The former president was arrested in 2005 in Chile and extradited to Peru in 2007 to be prosecuted for crimes of corruption and against humanity, which ended in several sentences, one of them to 25 years in prison for the massacres of Barrios Altos and La Cantuta, committed in 1991 and 1992, respectively, by the undercover military group Hill.
Given that the extradition responds to an international cooperation mechanism, the country that detains the person under investigation has to approve the cases for which it will be processed at the destination.
In this sense, the resolutions requesting the extension of extradition were endorsed by the Ministries of Foreign Affairs and Justice, and They include investigations into other homicides committed by the Colina group.
Furthermore, for alleged extrajudicial execution during the rescue, in 1997, of the hostages taken by the Tupac Amaru Revolutionary Movement (MRTA) at the residence of the Japanese ambassador in 1997, the kidnapping and disappearance of a fugitive from justice, as well as for crimes of corruption as an illicit association to commit a crime and willful embezzlement to the detriment of the Peruvian State.
The requests for extension of extradition They were raised by the Second Supraprovincial Criminal Court and five special criminal courts of the Superior Court of Justice of Lima.