Former Mexican oil company director Pemex Emilio Lozoya arrested in Marbella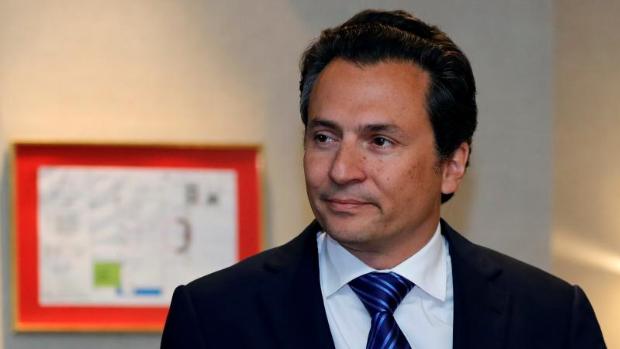 Updated:
save

The former director of the Mexican oil company Pemex Emilio Lozoya during part of the Peña Nieto sexennium has been arrested this Wednesday in Marbella in compliance with an international order from Mexico for his alleged involvement in a corruption plot, according to police sources consulted by ABC.
As El Heraldo de México progresses, Lozoya was unaccounted for since the Mexican Attorney General's Office accused him of receiving bribes from the Brazilian construction company Odebrech and participating in the irregular sale of a fertilizer plant.
In addition, the Financial Intelligence Unit of that country noted in a recent report that under its administration, Pemex funds were diverted for more than four million of euros through an entity that would have worked as a screen.
According to the legal sources consulted, Lozoya will pass this Thursday at the disposal of the judge of the National Court Ismael Moreno to start the extradition procedure and agree, if he deems it, precautionary measures, waiting for the Mexican authorities to send the documentation necessary to support the delivery request. The head of the Attorney General's Office of the Republic of Mexico, Alejandro Gertz, has confirmed to the local press that this procedure has already begun.
It was last May when a federal judge ordered the arrest of Lozoya by Bribery, money laundering and tax fraud crimes, as well as ordered the capture of businessman Alonso Ancira, president of the Board of Directors of Altos Hornos de México (AHMSA). Although the first, so far, had not been located, the second was detected in Marbella, detained and made available to the head of the Central Court of Instruction number 1 of the National Court, Santiago Pedraz, who agreed to preventive detention for risk of escape .
Lozoya was a close collaborator between 2012 and 2016 of former president Enrique Peña Nieto. He is investigated, like Ancira, in relation to the alleged irregularities surrounding the acquisition in 2013 by Pemex of a fertilizer plant that was owned by Altos Hornos.
According to preliminary investigations, Pemex paid 475 million dollars (424 million euros) for this petrochemical complex that has not been operating for two decades and that the Mexican parastatal has not been able to start up since it was bought.
According to local media, the price paid for the disused plant was higher than the real one. But, in addition, the Financial Intelligence Unit (FIU) of the Ministry of Finance detected a series of financial transfers related to the purchase and that would be associated with Lozoya. Among those transfers is a payment of 3.6 million dollars which, according to the FIU, AMHSA made through a subsidiary of Odebrecht a ghost company located in Switzerland that allegedly had a relationship with Lozoya.