Former ECB President Mario Draghi, new signing of Pope Francis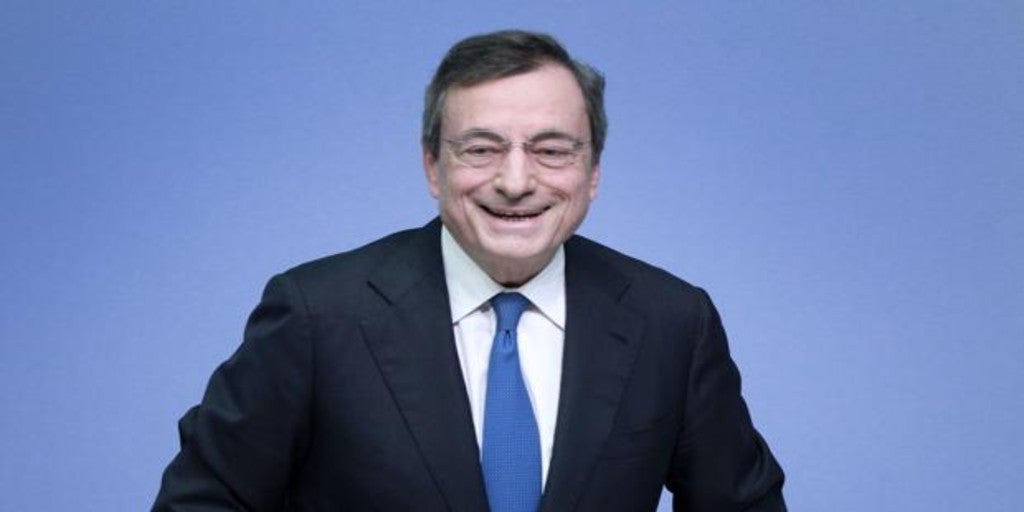 Rome
Updated:
save

Former President of the European Central Bank (ECB) Mario Draghi has signed for Pope Francis, who has appointed him new ordinary member of the Pontifical Academy of Social Sciences, an institution established in 1994 with the objective of promoting the study and progress of the social sciences, mainly economics, sociology, law and political science.
In addition to the Italian banker, Pope Francis has also appointed as ordinary members of the Academy Chilean Pedro Morandé Court, professor emeritus of Sociology at the Pontifical Catholic University of Chile, already Nigerian Kokunre Adetokunbo Agbontaen Eghafona, Professor of Sociology and Anthropology at the University of Benin.
According to the institution, founded by Pope John Paul II in 1994, academics are appointed by the Holy Father "Based on their social science competencies and moral integrity".
The Academy is made up of not less than twenty and not more than forty ordinary academics and honorary scholars. Upon reaching 80 years, ordinary academics give up their task and, on the proposal of the Council of the Academy, honorary pontifical scholars may be appointed by the Pope.
Mario Draghi, who will turn 73 on September 3, chaired between November 2011 and November 2019 the European Central Bank (ECB). Previously, the Roman economist had been governor of the Bank of Italy and previously he was director general of the World Bank and responsible for the Italian Treasury.
Following his departure from the ECB, Draghi was distinguished with the German Order of Merit, the highest individual distinction of the Federal Republic of Germany.
Along with Mario Draghi, they are also ordinary academics from the Pontifical Academy of Social Sciences other renowned economists such as the Turkish Dani Rodrik, winner of the 2020 Princess of Asturias Award for Social Sciences, or the American Joseph E. Stiglitz, 2001 Nobel Prize for Economics.