Forever 21's controversial gift: send dietary bars in clothing sales 'online' | Economy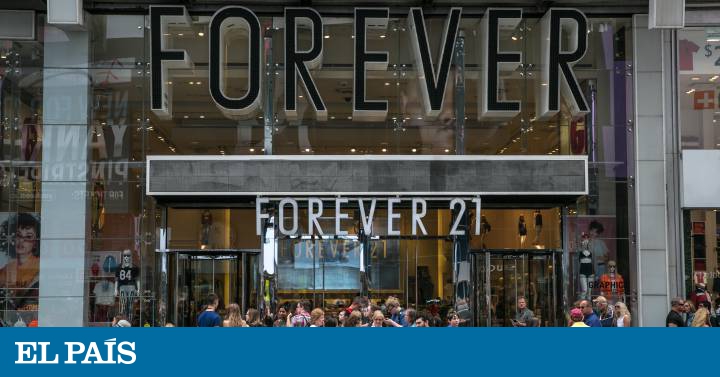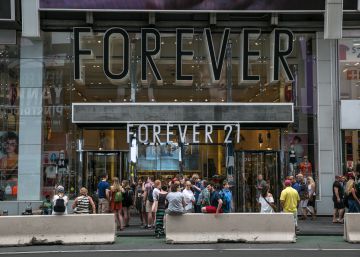 The buyers of American clothing brand Forever 21 They found a surprise that was not well received. Together with the garments purchased on its web platform, the company sent samples of Atkins brand dietary bars. The controversy and rejection, mainly among users of large sizes, Do not be late.
"I went from a size 24 to an 18, and I'm still a large girl, so I asked for a pair of jeans from Forever 21. When I open the package I find an Atkins bar. What are you trying to tell me? What am I fat, what should I lose weight? Do they also deliver these bars to those who do not wear large sizes? "Asked an Internet user on the social network Twitter. "This is not only fat-phobia, but sending unsolicited diet bars can harm customers and negatively affect people with eating disorders. Stop forcing the culture of diet!" Writes another user.
In a statement released by Forever 21 and collected by US media on Wednesday, the clothing brand clarifies that the samples were not limited to large sizes and apologizes for what it considers a "carelessness." "From time to time Forever 21 surprises its customers with free samples from external companies in order shipments on-line. Products were included in all orders, in all sizes and categories, but have now been removed. It was an oversight on our part and we sincerely apologize for any client who has felt offended. It was not our intention, "read the note.
I went from a size 24 to 18, still a plus size girl, so I ordered jeans from @Forever 21 Opened the package, when I looked inside I see this Atkins bar. What are you trying to Tell me Forever 21, I'm FAT, LOSE WEIGHT? do you give these to NON-PLUS SIZE WOMEN as well? pic.twitter.com/ds8kUTs7T7

– MissGG🏳️‍🌈 (@MissGirlGames) July 19, 2019
The Atkins dietary brand, on the other hand, has referred to the controversy pointing out that they focus "on health and general well-being." "Current marketing efforts highlight the health benefits of a low carbohydrate and sugar lifestyle. The intention of sending Atkins samples is to share snacks that have great flavor and optimal nutritional benefit," said the company. .
This is not the first controversy that raises the American clothing store. In 2016 it caused a stir in social networks by launching a men's t-shirt that read: "Don't say maybe, if what you want to say is no". Internet users immediately understood that the phrase encouraged a culture of rape, as it is one of the most used arguments in this type of crime, which ends up blaming the victim for sexual assault.
. (tagsToTranslate) controversial (t) gift (t) forever (t) 21 (t) send (t) bar (t) dietary (t) dietary (t) sale (t) clothing (t) US brand (t) ( t) have (t) excuse (t) carelessness (t) atkins (t) focus (t) message (t) welfare (t) general



Source link