Foreign tourism marks a new record in February, after exceeding 1.2 million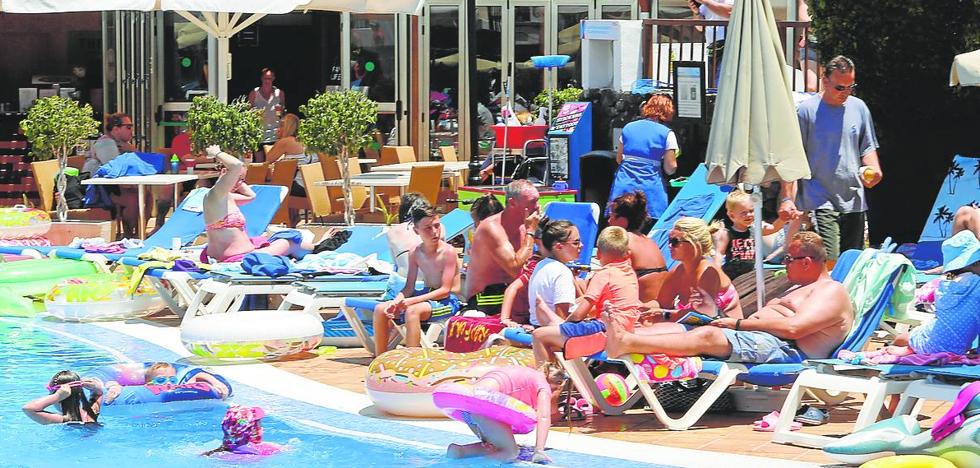 Never before has the Canaries received so many visitors in the second month of the year. Tenerife monopolizes the tourists won
With only one month to go before the high winter season in the archipelago ends, everything points to historical records being reached. If the demand continues in March as to date,
the islands will exceed seven million foreign tourists from January to Marchhalf a million more than in the same period of 2019.
Only in the month of February, data published yesterday by the Ministry of Tourism of the Government of the Canary Islands as a result of passenger statistics,
The Canary Islands received 1.24 million tourists, which is a historical record. The figure means that almost 56,000 tourists exceed the pre-pandemic figures (1.18 million arrived) and also those of February 2018, a year that turned out to be exceptional for the islands and in which all-time highs were reached (then 1.21 arrived millions).
Los
british tourists They continue to break barriers and 449,500 people arrived on the islands in February alone, 11% more than in 2019 and almost 50,000 more than in 2018. Visitors
germans They continue to drop and in February they arrived 5% less than in 2019. In total there were 250,088, which is 12,577 less than in February 2019. Last month what grew the most were
frenchwith an increase of 72%, reaching a total of 61,105 people.
Tenerife accounts for eight out of ten new tourists arriving

By islands, it is Tenerife that is growing most strongly. In February, 486,924 people arrived on this island, almost 11% more than in 2019, which means that it captured eight out of every ten tourists gained in the archipelago. Faced with this rise
Gran Canaria It continued in February, 1.4% below the 2019 level, with almost 5,000 fewer visitors. Lanzarote and Fuerteventura grow by about 12,000 tourists compared to 2019.