Foreign affiliation touches levels prior to the pandemic due to the pull in employment in the field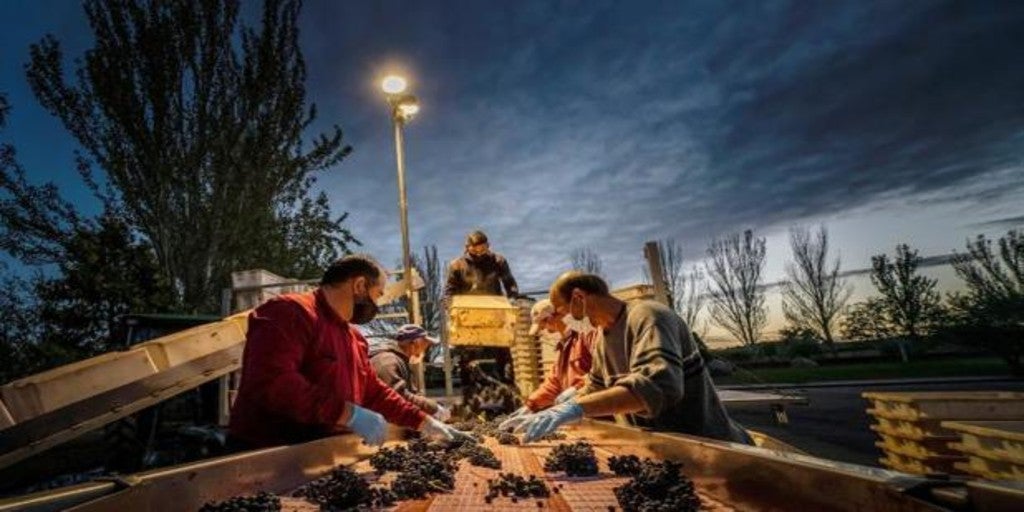 MADRID
Updated:
save

Affiliation among foreigners is close to pre-coronavirus pandemic levels with 2,078,201 foreign affiliates on average in September, only 39,453 less than in February, due, among other factors, to employment in agriculture. According to Social Security data, employment among foreigners, who represent 11% of total affiliates in Spain, has been recovering since April, when it reached its lowest point with 1,972,552.
Employment remains, however, below the figures of a year ago with 67,061 fewer active persons on average than in September of last year, a decline of 3.13%. Compared to February, the drop is 1.8% although in some communities, positive rates are already registered. "Foreign labor is pulled for the most precarious, as always," says the CCOO Employment Secretary, Lola Santillana, who recalls that immigrants take over agricultural employment, maintained throughout the pandemic as it is essential.
Santillana, who denounces that working conditions in this pandemic in the countryside have worsened, stresses that they continue to have the most difficult jobs. To the countryside, he explains, construction, hospitality or work at home are added. "They have been able to recover employment, but they have gained, if possible even more, precariousness," concludes Santillana.
By regions, and as Social Security highlighted in the note where it detailed affiliation among foreigners earlier this week, some already show a positive evolution.
Thus, eight communities add more members than a year ago: Murcia, Galicia, Asturias, Castilla y León, the Basque Country, Castilla-La Mancha, Navarra and La Rioja. And eleven regions already have more foreign affiliates than in February, before the impact of the pandemic.
By sectors, and although the special agrarian system has not yet fully recovered the February figures, employment has grown in this sector within the general regime and the self-employed. Agricultural employment has also grown by 3.2% compared to September last year, with about 212,000 workers in this special regime.
The increase in employment in the fields was especially noticeable this September, when the harvest campaign was taking place, among others. Thus, foreign employment increased by 15,330 employed persons compared to the previous month, a rise of 0.74%, with a rise of 10.67% in the agrarian regime.