Forced to live on € 600 a month, but with 350,000 in the bank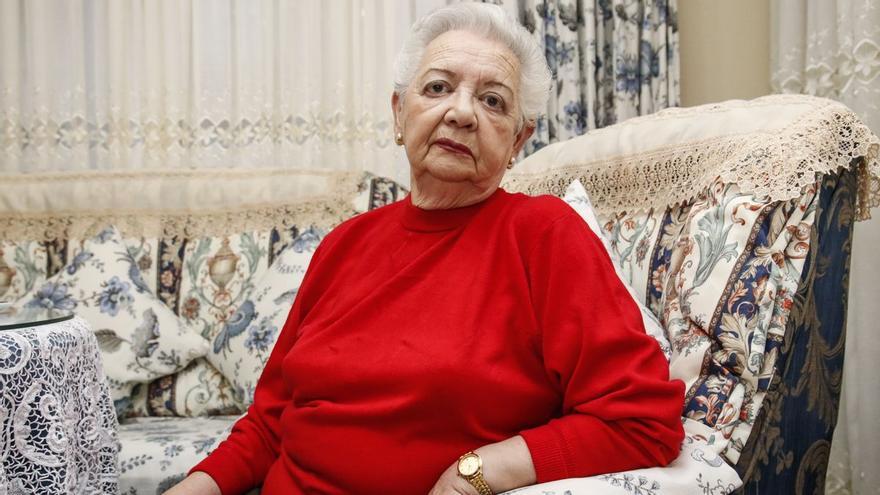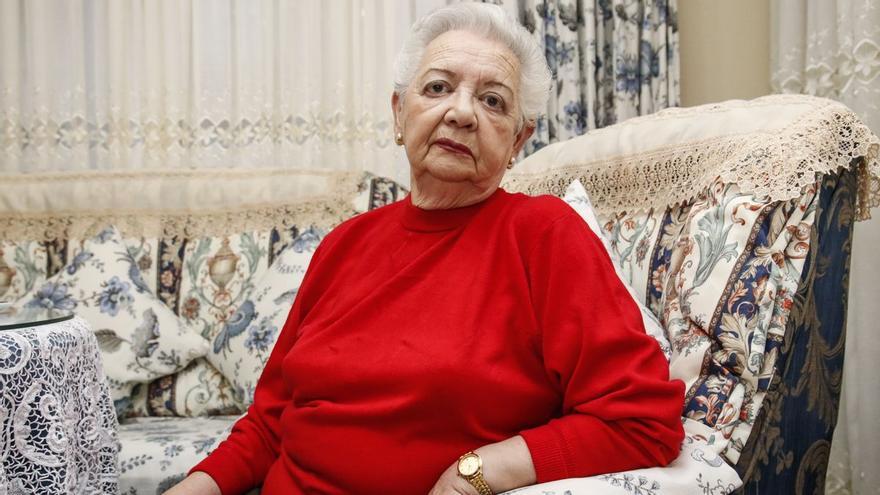 During forty years of marriage, she never knew what her husband earned, or how much money had in their accounts. "He told me that we didn't even have an ice cream or a coffee we would go out for not spending," laments María Dolores Iglesias, an 84-year-old from Cáceres, now in divorce proceedings. And money to have, there was. And it was a lot. Only in investment funds the figure was around 350,000 euros, to which was added the accumulated in life insurance and other current accounts.
"It was the lawyer on the day of the confrontation who told me: 'María Dolores, do you know how much money you have? [en pesetas]'", reminisce. Savings that, at least for the moment, are being worth little because, he assures, what was in the freely available accounts was emptied by his spouse until they were zero and, as for investment funds, the entity that manages them , Unicaja Banco, prevents you from accessing them, despite the fact that it is the owner indistinctly. "They have not let me get a penny," he sums up. Furthermore, it alleges that, without his signature, and despite having ordered the reimbursement of the funds since last August, the bank is contracting new financial products, so that it is replacing investments with secured capital with others without guarantee. some. That, incidentally, would also contravene the European MiFID II regulation, which requires the carrying out of appropriateness and suitability assessments for the holders of certain investment instruments due to the complexity and risk they may entail. She has no studies.
"My husband used to tell me that we had no money, we didn't even go out for ice cream or coffee because we didn't spend money"

After having submitted three claims to the Bank of Spain, another to the National Securities Market Commission (CNMV) and a complaint to the National Police, Unicaja still does not provide solutions, has an impact. Questioned by these facts, sources of Bank they answer only: "As a general rule, all customer complaints are dealt with in the specialized service. Regarding specific individual cases, no information can be given publicly."
He has filed claims with the Bank of Spain and the CNMV and a complaint with the National Police

The process of separating from María Dolores is not being easy, nor was her marriage. "They were married when they were older, in their forties. He is already a widower and without having been or boyfriends before. My in-laws and the parents of this man arranged the wedding in 15 days and he has always been of 'order and command' ", says Marcelino Solano, María Dolores' brother-in-law." He has given me a very bad life, that I have not deserved it . He would tell me until he was going to pour me a bottle of bleach when I was asleep, to see who can sleep like that, "she asserts. Her husband still has a two-hundred-meter restraining order, which came after an altercation on the day of Christmas from last year.
Then, after spending the weekend in jail, he had to leave his home and in the meantime the divorce was coming – the trial is set for next February 24 – it was issued provisionally every month to spend 600 euros of "one He has a pension of about 2,800 clean euros "(he is a retired military man), says Marcelino. A lifelong housewife and childless, this woman has no other income. With these 600 euros he has to face all the expenses of the house because "he was the one who ended up filing the divorce claim, but before he was taking the money out of all the accounts, he has been left with nothing. He has canceled the insurance of the house and the telephone, which came to be cut off. And this year the contribution has not been paid ", highlights this relative, who is the one who is helping her financially. "He has even taken away the 'insurance of the dead'," she confirms. "He has already told me that he is not going to give me anything, because I have not worked outside the home," he adds.
"He had not left home for seven or eight years, based on tranquilizers"

They contemplate the possibility of taking legal action against the bank, "but that costs money. And a public defender cannot give it, because for that they do consider that the capital of the funds is theirs ", details Marcelino, who fears that even if the divorce decree granted him half of the assets, the dissolution of the joint venture could take a long time, "and at 84 years of age he may need money at any time." In fact, she assures, she has had "a horse depression, there came a time when she could no longer even support herself", so she has been in a residence for four months. "I had not left the house for seven or eight years, using tranquilizers, without being given the air and the sun," says this woman from Cáceres. At the residence, "they love me madly," she says, but she had to leave for not being able to cope with its cost.
She criticizes that, unlike what happens to her, her husband, who has a restraining order, has been allowed to extract 55,000 euros

Unlike what has happened to her, her husband was allowed to extract 55,000 euros, from life insurance but transferred to a shared account and which together with his pension allow her "to be living wonderfully in Castellón while she is in Cáceres without any recourse because the bank does not provide a solution. What he wants is to drown her financially ". "We have also asked Unicaja why they have let him get those 55,000 euros and they do not give us any explanations either. In a year the director of his office has not even wanted to attend us or call us by phone", reiterates Marcelino.