"For when we are free …". Last hours with those deported to Mauritania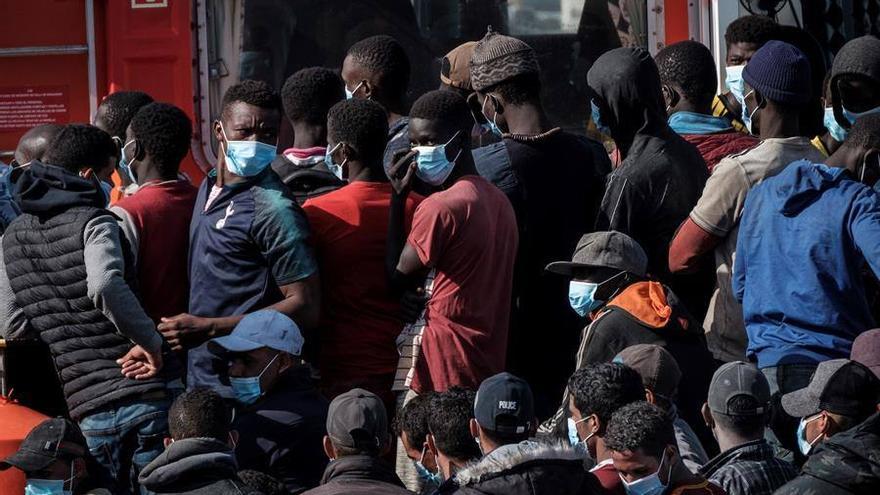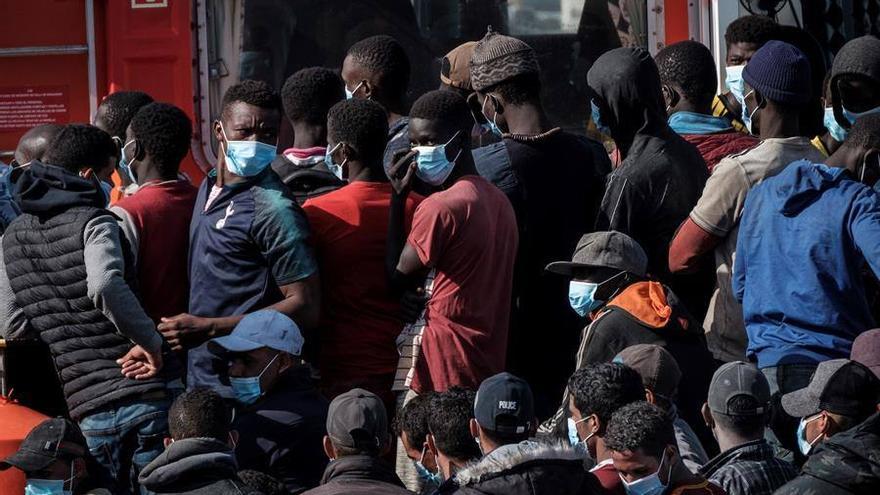 "Thanks for the backpack, for when we are free"says a young man who probably already suspects that he and his companions are living their last hours in Spain and the priest's heart breaks … again. And twice: you know you are seeing a new immigrant profile.
Antonio Viera has been chaplain for three years at the Center for the Internment of Foreigners in Gran Canaria and he does not quite get used to meetings like the one he experienced on Monday, those in which he has to say goodbye and distribute some contact telephone numbers to boys to whom the following day the police will board a plane to Mauritania, but without mentioning the obvious: they will be deported.
"It's painful, you feel helpless because you can't do anything. In the CIE, rights are violated, due legal assistance is not offered, sometimes it is not allowed to make a call at the last minute to notify your family that you are returning, "he explains to Efe.
After almost eight months, this Monday he went through that trance again with 22 young people already in Nouadhibou and likely to be driven to the Senegal border shortly. As always, the law and prudence prevent him from revealing to his interlocutors that in a few hours they will be informed that everything they suffered in the boat, and before, it did not help, that they have to return, but he tries to give them clues.
"You already know that any day the deportations will start again, they have already announced it." He tells them. Of course they know it and the priest realizes it, just look at their faces, the boys are dejected.
This time, volunteers from the Red Cross and the center's chaplain took another step forward. They gave the first tenants of the CIE in Gran Canaria since the center started operating again in September with a backpack, a more than obvious omen of a trip.
There were 20 young Senegalese, a Guinean and a Mauritanian who arrived this summer in two boats to the Canary Islands. Until a few days ago they shared confinement with a group of Malians, but they were released after initiating the procedures to request asylum, because until United Nations recommends that no one be sent back to Mali, neither directly nor through Mauritania.
But they had nothing to allege, only that they are poor, perhaps also that they want to find a better life in Europe or that her relatives live in France, where most of them want to go.
Last Friday, a few kilometers where these boys were being held, the European Commissioner for the Interior, Ylva johansson, made it very clear in his press appearance in Las Palmas de Gran Canaria with Minister Fernando Grande-Marlaska.
"Europe takes the right to asylum as a moral obligation, not just a legal one. It is part of our deepest principles. But anyone who enters Europe irregularly for economic reasons should know that they will be returned, "said Johansson, in a message that this Tuesday confirmed in the most graphic way possible the first deportation flight from the Canary Islands to Nuabidú in eight months.
The chaplain of the CIE of Gran Canaria has his own ideas about it. "That is the policy of Europe and Spain also applies it," he acknowledges, "but we should know that our standard of living on this side of the world is sustained by the plunder of Africa ".
Viera has been used to dealing with those who have nothing but hope for years, but this time he is very worried. In the boys expelled this week to Nouadhibou he has seen different profiles: they are poor, yes; but recent poor, ruins of the destruction that the covid-19 pandemic is causing in their countries.
"Most of these guys had jobs. One was a taxi driver; others, bricklayers, some worked in the hotel industry … but with the crisis they have lost their jobs. They had their life, within what life is in Africa, but they have lost it. If the Covid crisis here has affected us, imagine in those countries with such a fragile economy, "he says.
His diagnosis coincides with what NGOs such as the Spanish Commission for Refugee Aid and some Spanish correspondents in Africa have been warning for a long time. The covid has generated a new profile of candidates for the cayuco in countries that enjoyed some stability, such as Senegal. And Viera is clear "They will keep coming".