For sale 'Cosmic Madonna', a work by Dalí rediscovered after half a century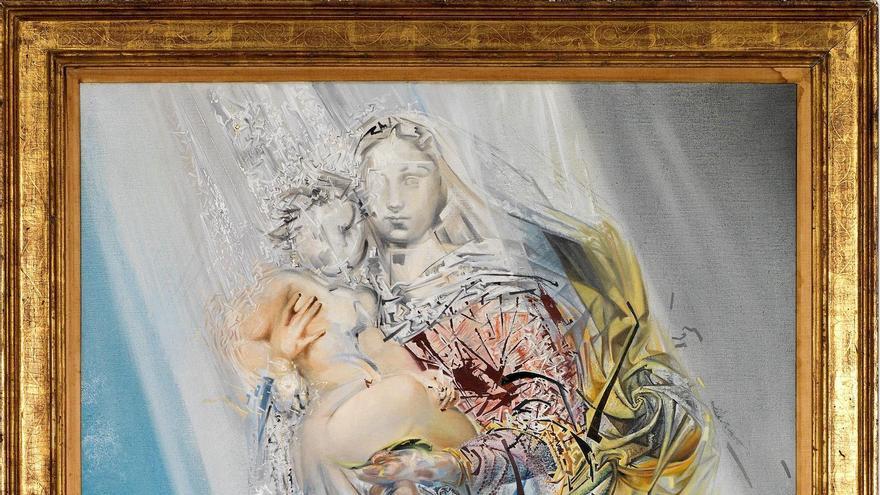 'Cosmic Madonna', an oil painting of Salvador Dali that fuses the Spanish surrealist artist's interest in religion and nuclear science, has been rediscovered after its whereabouts became unknown for half a century and put up for sale by its owners.
The colorful 1958 canvas is titled 'Cosmic Madonna'. Bernard Ewell, a member of the American Society of Appraisers, has been commissioned to evaluate the piece. "I was surprised to find a masterpiece of such stunning beauty and enormous impact", has indicated, as reported by the owners in a statement.
In addition, they add that 'Cosmic Madonna' is the last Dalí masterpiece that can be acquired by a private buyer, since all other similar pieces are already in museums or private collections around the world.
Experts point out that the painting is a clear nod to Raphael's 'Sistine Madonna', but painted in Dalí's surreal mystical-nuclear style, marrying Dalí's iconic surrealism with new discoveries in nuclear physics and religious themes.
The owners they claim to be already open to offers and they provide a space to get in touch on a website, although without an initial estimate of the work's price. The website includes photographs of the painting and of Salvador Dalí in his studio in PortLligat posing with 'Cosmic Madonna'.