Follow the heat for this weekend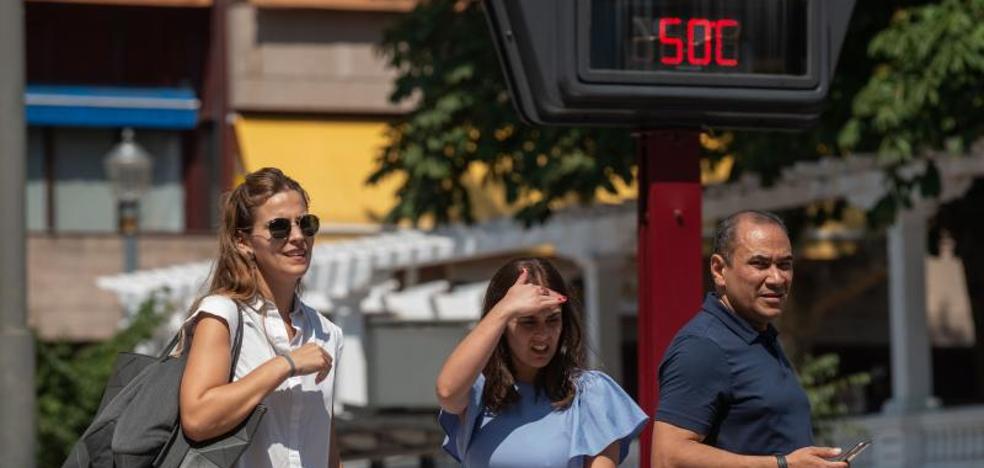 Predictions point to highs above 40º C and lows of 20. The heat wave is expected to take a breather next Monday
Monday of next week is expected to be the last episode of the heat wave. According to the AEMET, Spain is facing a weekend with high temperatures, although they will not be as high as in recent days. This Saturday and Sunday, in the autonomous communities of the eastern Cantabrian and northeastern peninsular temperatures will be around 40º C and minimum 20. The Basque Country could reach 44º C, while in the southwest a temperature drop will begin with the arrival of cooler air from the Atlantic.
"It is a strong heat wave, but because it is abnormal, it is not unusual because it has precedents," explains José Maldonado, meteorologist and former weather man on Spanish television, and now a member of the digital platform Meteored. Spain experienced periods of high temperatures in August 2003 and July 2017, the most recent and significant, when thermometers also registered values ​​close to 40º C.
The comparison with previous periods shows that areas in the Community of Madrid, Galicia and Castilla y León have broken their own record for high temperatures. Ourense, Valladolid, Zamora and Salamanca are some of them. However, the territories considered to be the hottest, Badajoz, Seville and Córdoba, have not exceeded their record.