Follow Alberto Moleiro's press conference live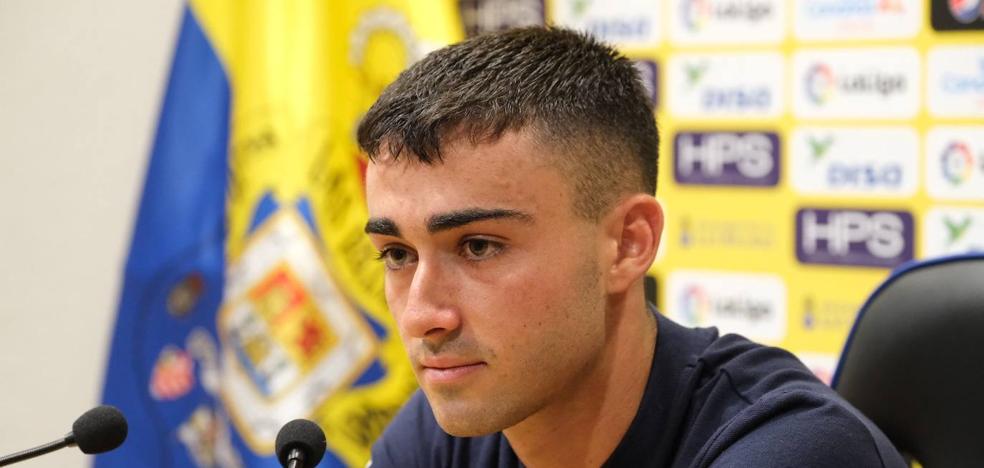 football - second division
The skillful youth squad analyzes the beginning of the League, the win in Malaga, what is to come and his personal situation after playing for Barcelona
Alberto Moleiro is on everyone's lips. After giving away two goal assists at La Rosaleda, in
the rout of UD Las Palmas against Malaga (0-4)the youth squad analyzes the direction of the team, what is coming and his personal situation, since
it sounded with force for the FC Barcelona this same summer.
"This match is over and no one is going to agree within a day", he made it clear about the thrashing of Málaga CF and put his feet on the ground.
On Monday, capital appointment against Andorra in Gran Canaria.
"Going out is not up to me. There is the club and my representative. I am oblivious to that.
Centered in Las Palmas. On Monday we have an important game to win. What belongs to other people is carried by other people », he commented on his future and the transfer rumors.
"On Monday we have a very important game that we have to win"

«I take it well.
If Barça is interested in you, it means that you are doing well. But I'm not worried, I'm here", continued the UD Las Palmas midfielder.
"I focus on playing. If the rival is aware of me, he is good, it would be that I am doing things well », added the player, who confessed that he feels
"more comfortable in the middle".
«
The new Pedri is already in the past. It's over, they gave me enough cane already », she said with a smile on her lips.