Flu and Covid Vaccines Can Be Administered the Same Day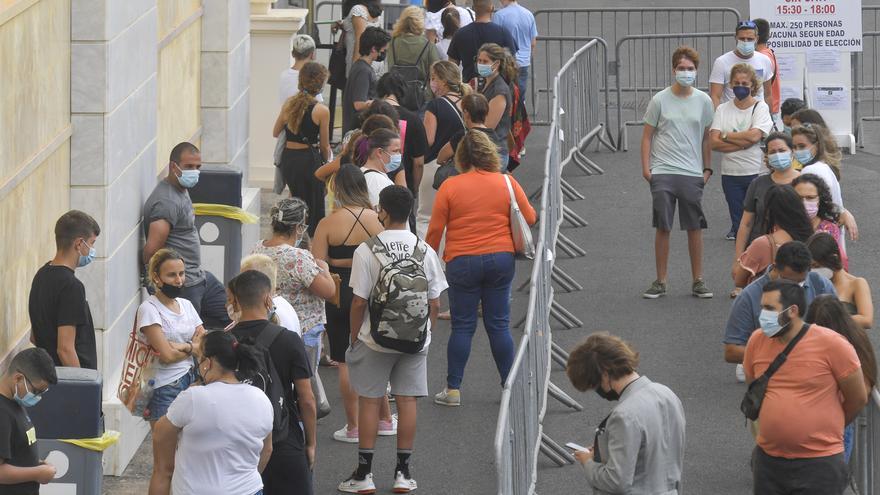 "The booster dose against SARS-CoV-2 can be done in the same vaccination act as with the flu, that is, there is no problem in getting both vaccines at the same appointment, in a different arm," he clarifies the specialist, although he points out his doubts as to whether it will be possible to combine both drugs from a logistical point of view. "Being vaccines that have different logistics, I do not know if it will be feasible to have both drugs at the same time, but if it were possible there is no problem to inject both vaccines."
The Islands register 1,086 active cases of coronavirus, the lowest figure this year
García Rojas assures that the flu vaccination campaign will begin at the end of October or the first week of November, and this year it is expected to obtain the coverage success of last year, which reached around 65% compared to 55% in other years. "At the moment there is no flu virus circulation, in other seasons there was already the presence of flu at this time in some autonomous communities, but so far it has not been seen."
European Agency
Regarding the booster dose against Covid-19, the epidemiologist clarified that the European Medicines Agency (EMA) has not recommended it to the general population, it has only indicated that it would be viable. "The EMA is not a body that recommends, what it does is regulate a drug, indicating its dosage, contraindications, … the recommendation is made by the health authorities of each country. What they said yesterday is that the possibility of a third dose is viable, insofar as it is safe and effective, "he stressed.
Regarding epidemiological data, yesterday the Canary Islands registered 47 coronavirus infections, the second lowest record of the year -after the 42 notified on October 3-, so the number of accumulated cases since the pandemic began rises to 95,387, of whom 97.8% have overcome the infection, a total of 93,312 patients, after the 219 medical discharges quantified in the last 24 hours. A day on which no Covid death has been reported.
La Gomera is once again free of the infection by not registering new infections

This Tuesday has also registered the lowest data of active cases in 2021, with a total of 1,086, of which 949 are in their homes with mild or asymptomatic symptoms; and 137 hospitalized, 105 on the ward and 32 in the ICU.
Tenerife has added 18 infections in the last day and has 557 assets; Gran Canaria has 21 more than the previous day and 258 active. Lanzarote registers eight new cases and 102 active ones; Fuerteventura, with no new cases, has 149 assets. La Palma also does not add infections and has 12 active cases; like El Hierro, which maintains its assets at eight. For its part, La Gomera, without new cases, is the only Covid-free Island at the moment.