Flipy explains why he left 'El Hormiguero' ten years later and talks about his international career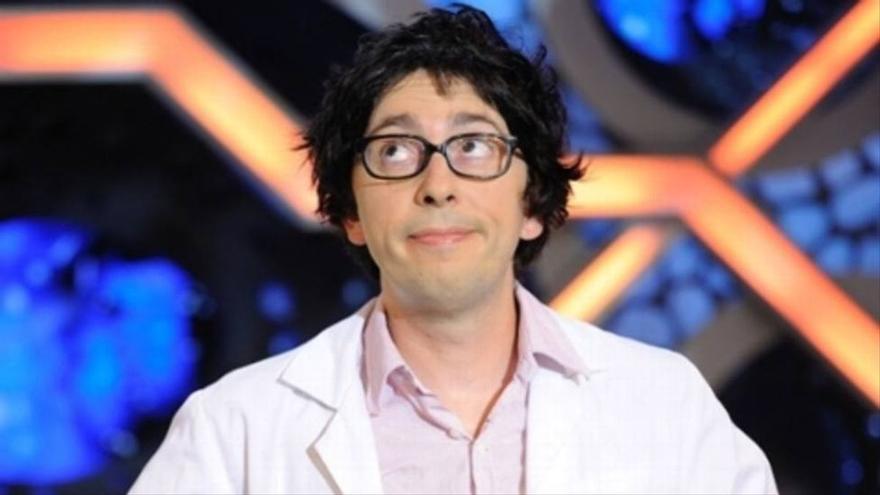 For several years, Flipy became a household name thanks to being 'Mad Scientist' from 'The Hormiguero'. Nevertheless, it's been ten years since he hung up the white coat and embarked on another professional adventure. This is how he himself explained it Enrique Domingo (his real name) in an interview for COPE, where he has now revealed the reasons that led him to disappear from the program Pablo Motos.
"There came a time when I was very tired and had to make up my mind, if I wanted to be in front of or behind the cameras. I was more interested, as professional growth, the part of being behind the cameras ", explained the now producer in the talk. Flipy emphasizes that at that time" I was enjoying it a lot, I was very lucky to work with people that I admired and had Lot of talent".
However, participating in 'El Hormiguero' required "a very great dedication because they were every day of the week with a section that worked quite well and within a program that is already demanding"." Also, in parallel, I was doing many other things. So, in the end, the hours of the day give for what they give, "he explained." I believed that I had to evolve. And the way I wanted to evolve, at least on a professional level, was to create stories, produce and be on the other side. And also I thought I had to slow down the public exposure a bit", he claimed.
Flipy also commented on how it was working with his former colleagues from 'El Hormiguero': "I had already worked with them on the radio. So, in 'El Hormiguero' from before, we were a family. When we were on the radio, the opportunity came up. of doing El Hormiguero, which at first was weekly, We recorded it on Saturdays in Barcelona and it was broadcast on Sundays. So, we would go to a local and try Pablo's monologue, 'Las Revistas', which was Juan and Damián's section, Raquel would try things out (…) On Friday, we would review the script, on Saturday we would rehearse and on Sunday we would record it . That is to say, we were a family: of 12 months of the year we were 10 together".
Upon his departure, Flipy founded the production company 100Balas next to his brother. Later, he decided to sell his company to Mediapro and right now he works internationally: "I am at Buendía Estudios and I am the content manager, under the editorial line of Sonia Martínez, for Latin America and the Spanish-speaking United States ".