FKA Twigs partners with El Guincho for their new album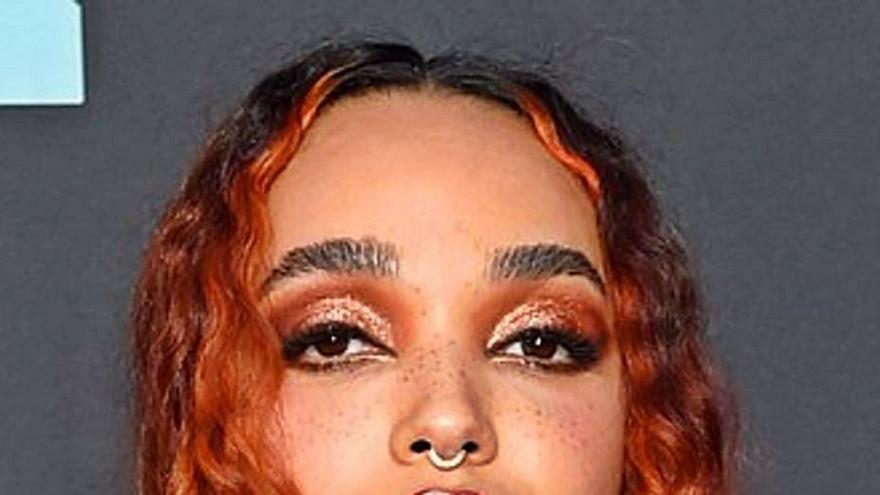 El Guincho continues to be priced higher on the international scene. And it is that the musician and producer from Gran Canaria Pablo Díaz-Reixa is one of the most sought-after producers, and has turned the project that opened up frontiers for him, into a sound laboratory that has earned multiple jobs and collaborations. The latest from El Guincho is the production of the new and third album by British singer FKA Twigs, the alias of Tahliah Debrett Barnett.
The author of LP1 (2014) and Magdalene (2019) was the one who announced this association with El Guincho days ago on the Grammy Museum's Programs at Home, according to Mondo Sonoro magazine. The also actress and dancer revealed that her next album was the result of the quarantine that the health crisis forced, and how "she has exploited her creativity during the pandemic."
The germ of the album and the concept has to do with the season and closure. "Of this album, of which we do not know the name, date, or cover, he tells us that the producer of most of the songs is El Guincho", says the aforementioned magazine about the work for which he has had the Gran Canaria by his side , co-author and co-producer of El Mal Querer de Rosalía.
The production work had to accommodate the new circumstances, and as revealed by FKA Twigs, the collaborations and the entire production process were done through video calls. The artist received the audio tracks and then wrote the melodies. In addition, during his forties he began to play the piano and read sheet music.
"During the day I would write melodies with Pablo and at night I would call my musician friends who live in the United States, I would sit down to drink a glass of wine and we would write lyrics and we would talk about what a certain song was about, so I have been able to work during the day and also at night, all over the phone ", the artist explained.
It is not the first time that FKA Twigs and El Guincho have worked together, since Sum Bout You, a song he shares with rapper 645AR, was produced by SenseiATL and El Guincho.
While waiting to know in detail the repertoire of what will be the third album by the British, Pablo Díaz-Reixa has the Latin Grammy Awards on the horizon, which is celebrated on November 20, and in which the Gran Canaria is once again positioned this year with three nominations: pop / rock song, best urban song and producer of the year. Two of the three nominations are for Yo x Mi, Tú x Mi, produced for Rosalía and Ozuna. Artists like J Balvin, Bad Bunny and Ozuna himself make up the bulk of the nominations. Last year, El Guincho won three of the Latin awards for El mal quiero, by Rosalía.