Five reasons to watch the series 'This is us' with your teenagers (although it is recommended from 18)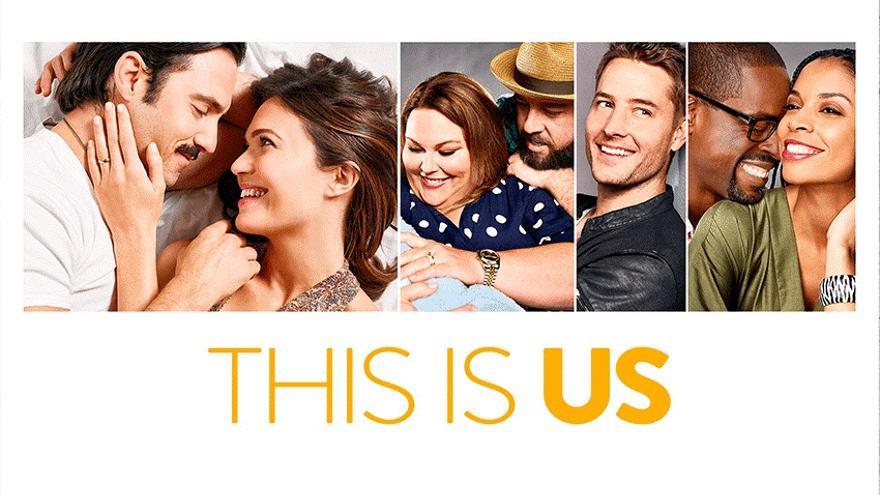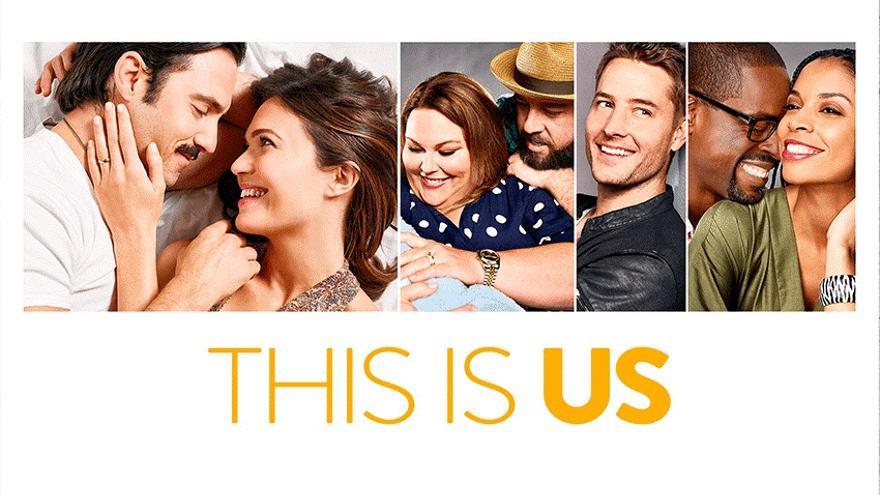 Is hard to talk about 'This is us' (series that can be seen on Prime Video, consisting of 4 seasons of 18 chapters each; the fifth season is currently being broadcast in the United States) without gutting part of its history, very well told. And it may seem strange that we recommend watching it with your sons and daughters from 14 years old when, according to the platform itself, the series recommended for people over 18 years old. We could start by saying that This criterion is highly debatable, because in the series there is no violence (as there are in films very aimed at children or adolescents, such as superheroes) neither a little edifying language, nor the defense of values ​​that we would not want our children to have.
Yes they are, however, topics that may be thorny or delicate for our children, such as the death of family members, addictions (mainly to alcohol and food), the traumas left by the war, the desire of a father who has had an unhappy childhood to go a completely different path … But, right? Are these topics that interest us to talk with our children?
Therefore, we dare to ignore the recommendation of the platform and we tell you five reasons to watch this series with your children from 14 years oldAlthough, of course, you are the fathers and mothers who can best know the impact that this series and the issues it deals with can have on your sons and daughters and if it is appropriate for them to see it or not. For this reason, we suggest that you watch some chapters without your children beforehand, in order to evaluate whether it is an ideal content to watch with them.
That said, here are five reasons to watch 'This is us' with your teenage sons and daughters.
1. 'This is us' transmits very positive values
All the characters in the series, although imperfect and despite the fact that they make a thousand mistakes, seek to be good people, take care of others, be empathetic, leave a positive footprint wherever they step, and also overcome their problems (addictions, the effects of an unhappy childhood, the impact of trauma) and find your way. The values ​​that our children can live through the series are, among others, the empathy, solidarity, amiability, the importance of careful, the desire to excel, the desire to do something good with life and, above all, the force of love towards the partner, children, siblings, parents, friends …
2. 'This is us' It is a very well narrated and structured series
With its jumps in time, its way of telling the same story from different points of view, its common threads that make it clear how we are all interconnected, this series will delight adolescents and adults who demand more than just escaping to the series and want a story well told.
3. 'This is us' underlines the importance of the family, also in adolescence
The series shows the family as a team that cares for, supports, provides security and also enjoys together, despite or precisely thanks to difficulties. When there are disagreements, they always end up being resolved without losing sight of the fact that the most important thing is the bond. We continually see the characters in the series taking care of each other with calls, surprises, little details … Undoubtedly, our children will sometimes be identified with adolescent characters, who are rebellious and rebellious, but do not forget the importance of the family.
4. 'This is us' shows parents who doubt, make mistakes, want to have their own life and give importance to taking care of themselves
The fathers and mothers of 'This is us' They are not perfect, but tremendously human: they protect their children, they approach them with curiosity, they hide things from their past that they do not want to recognize, they make mistakes, they doubt about the impact that the decisions they make can have on their children, they seek connect with their children through their hobbies, they want to be better, they invent fun plans when others, more palatable, get down, play with them, experience the disappointment of ceasing to be admired when adolescence arrives, yell and then ask for forgiveness … Sure that this sounds familiar to you. As Gregorio Luri said in one of his presentations at our events, "Being an adult means, among other things, learning to love someone even though you are aware of their imperfections". And in this series the protagonists are aware of their imperfections, but they know how to love others despite, or with, them.
5. 'This is us' tackles thorny topics without being rough at all, but constructive (yes, this is a good reason to watch it with your kids)
The death of loved ones, addictions, trauma, suffering, the sometimes devastating effect of bad decisions, the destructive impact of war or the damage that racism does are topics that we probably want to take away from our children. But many of them, especially death and addictions, will inevitably cross your path. This series can serve as a catharsis and catalyst to address these issues that can be uncomfortable and reflect as a family. And, although said like that, it may seem that the series is tough, the way the writers approach all these issues is constructive, positive and full of sensitivity, without being corny. All the characters, sooner or later, show their determination to overcome their problems and traumas and find their way and their meaning.
Have you seen the series? Do you dare to see it with your children? Tell us in comments on our social networks.
Access the Gestionando Hijos portal and enjoy more tips and keys from our experts.