Five million to promote the scientific relay at the University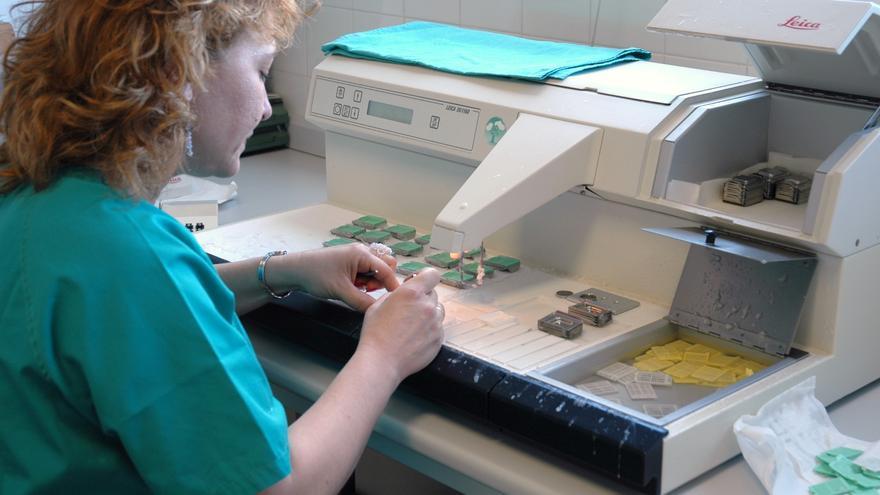 A total of 25 young researchers of the University of Las Palmas de Gran Canaria (ULPGC) have obtained aid from the predoctoral program of training of research staff within official doctoral programs in the Canary Islands of the Minister of Economy, Knowledge and Employment of Canary Islands Government, co-financed with the European Social Fund, aimed at promoting scientific change in Canarian universities.
The Ministry has published the provisional list with a total of 60 grants, distributed by areas of knowledge, with a total financial endowment of more than 5 million euros (5,705,545.80 euros). In this call, 133 applications were registered.
The ULPGC doctoral students have obtained the highest score in the areas of Arts and Humanities and Engineering and Architecture. Specifically, it is Aitor Brito Mayor, with 6.51 points for his work 'Evolution of the exploitation of terrestrial animals in the Canary Islands during the indigenous period: economic interactions and historical development in oceanic islands'; and Luis Adargoma Suárez García, with 6.00 points for the 'Study of the recyclability of polymeric composite materials with common cane load (Arundo donax L.) '.
The 25 grants awarded to the ULPGC correspond to 7 from the Engineering and Architecture area, 6 from the Sciences area, 5 from the Arts and Humanities area, 4 from the Health area and 3 from the Social and Legal area.
Engineering and Architecture, Sciences, Humanities and Health, the areas most benefited from pre-doctoral grants
This provisional list has been published on April 23 by the Ministry of Economy, Knowledge and Employment, granting a period of 10 business days to provide acceptance of the subsidy under the terms provided in the regulatory bases and in the call.
As the areas of Social and Legal Sciences and Engineering and Architecture did not have enough candidates to cover the number of grants, in accordance with the call, the uncovered grants have been assigned to the applicants with the highest scores regardless of the area of knowledge, corresponding to three applicants from the Science area.
In addition, the list of alternates has been provisionally approved to replace the beneficiaries in the event of non-acceptance or resignation, provided that this occurs within the first three months of the first year of the contract.