Five initiatives to combat emptied Spain | Innovation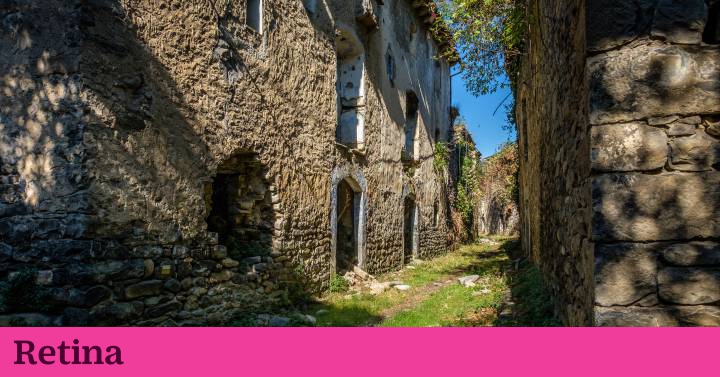 The spanish population It has increased by 36% since 1975. In less than half a century it has gone from just over 34 million inhabitants to almost 47 million today. But this population increase is unevenly distributed. Is the call Spain emptied, a denomination that some reject, but which refers to large areas of the interior of the country practically deserted. Their low population density has caused them to have great deficiencies in essential services that in large cities are taken for granted.
Advances in artificial intelligence are being discovered as a method to correct these deficiencies. Smart people or smartvillages they are municipalities with no more than 50,000 inhabitants that have adapted the technology to their needs to provide public services in a cheaper, more efficient and sustainable way. These are some cases.
Smart waste collection. Telefónica has installed an intelligent system to make this task more efficient. "A GPS is implanted in the collection truck and sensors in bins and containers. Its route is monitored so that it only passes through the necessary containers and saves time, gasoline and efficiency, "says Javier Paniagua, head of business development at Telefónica's Smart Cities. The company has already implemented this system in areas of Castilla y León, Guadalajara or Badajoz. In these municipalities, access is dangerous in winter due to snowfall and, in this way, trucks do not have to make the route daily, only when it is really necessary.
Savings in lighting. Street lighting is one of the main sources of consumption, since it accounts for between 40% and 60% of spending in Spanish municipalities. Therefore, Telefónica has installed management models with a device that regulates the lamp consumption levels. "Before, only the on and off time was controlled and now, depending on where the lamp is located, it is controlled when it has to illuminate more or less," says Paniagua. Molinaseca is a stop on the Camino de Santiago and one of the most important enclaves of the Jacobean Route. In this municipality, Telefónica has installed presence sensors where there is always light but when the pilgrims pass the intensity is enhanced. This system was previously tested in large cities: "The pioneer was Santander in 2012 and is now installed in Malaga and Murcia," he adds.
Sustainable Tourism Management. Telefónica is implementing a sustainable tourism initiative. The installation of sensors and with big data technology, allows tourists to access the Timanfaya National Park, located on the island of Lanzarote, in a more sustainable and orderly way. "With this system we know how many people are waiting to visit the area, if it rains we can quickly notify visitors and reorganize the visit," says Paniagua.
CControl of energy consumption in historic buildings. The control and monitoring of energy consumption is an initiative that Indra has carried out in Cáceres. Through a digital platform, the company controls and analyzes historical buildings and automatically adapts the interior temperature or lighting, depending on the weather conditions and visitors at any time.
Improvement of public transport, water saving and pollution reduction. The projects in Lugo and Palencia also with Indra, include the development of an intelligent local infrastructure management platform. The tool includes cartographic information of municipal parcels. Several services have also been installed to save energy and water, improve safety, reduce pollution or reduce waiting times for public transport.
From smartvillages to megacities smart
According to the United Nations Organization (UN), in 2025 there will be 37 megacities (that is, nuclei with more than 10 million inhabitants) that will host 14% of the world's population. Cities are overloaded, energy demand increases, pollution grows and transportation gets complicated. "We must reinvent cities to be able to combat this urban challenge that we will face," says Fernando Silva, general director of Smart Infrastructure at Siemens Spain. Siemens is responsible for one of the keys to provide a city of intelligence is the use of all the data provided by a city. "The Internet of Things (IoT) infrastructure, smart data, artificial intelligence, blockchain and cybersecurity will play a key role in the coming years, "says Silva.
In addition, Siemens is giving intelligence to the infrastructure of Expo 2020 to be held in Dubai. "We are creating a plan for digital cities based on our IoT operating system and domain knowledge," says Silva. A building management system to connect 130 blocks will be implemented throughout the Expo headquarters. They will cover mobility between the pavilions and the Dubai exhibition center will be digitized. The system will use sensors and analysis to monitor and control the functions of buildings that include air conditioning, energy use, lighting control, elevators, air quality systems and fire alarms.
. (tagsToTranslate) five (t) initiative (t) combat (t) Spain (t) empty (t) advance (t) artificial intelligence (t) (allow) (t) collection (t) waste (t) illuminated ( t) public (t) be (t) efficient (t) sustainable



Source link