Five ideas to enjoy Mother's Day in a special way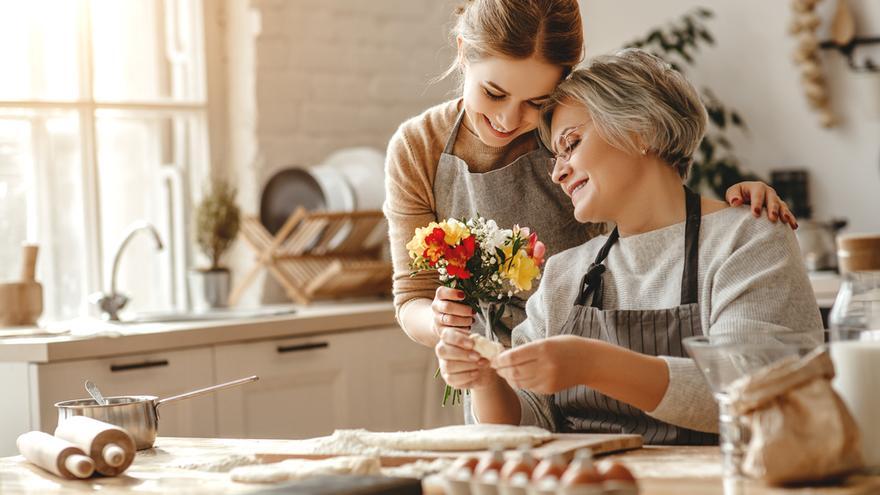 East May 2 It is an ideal time to pay off debts and show our love and affection to one of the most important people in our lives. At a time when we are learning to value even more the privilege of being able to enjoy a mother, it is time to reward all that she has done for us.
Therefore, this Sunday may be more important than ever to celebrate the Mother's Day and enjoy a special day spending time with her. The most fortunate will have the possibility to enjoy this day in person. Others, on the other hand, will have to do it through a screen, or at least, through a phone call.
Like the past Father's day, it's time to get down to work and get out of everyday life with some plans that can help us express that love we feel towards those people who gave everything for us:
Woodstock at home
Feel designer of fashion for a day is a fun option. In addition, the results can always be displayed, lengthening the memory over time. Far from needing sewing or pattern making qualities, joining the tie-dye trend, or literally tie-dyeing, which promises to be the queen of summer, all you need is a kit that can be found in every home: bleach, hair ties and garments to customize. These '70s prints were all the rage last year and are expected to continue to create a sensation this summer.
Only three standard materials are required to achieve infinite results, through a very simple process: twist the clothes and tie them by placing the rubber bands where you want to generate the fading effect, and immerse the garment in water with bleach afterwards. Clever!
A union call
If you are one of those people who because of the pandemic hasn't seen his mother in months, you can always gather the family together in a video call that serves to revitalize the spirit that has been so damaged this year. But, far from talking about the problems that surround us daily, it is important to try to propose a game, talk in a relaxed way about funny things and try to disconnect from a dark reality, but that little by little begins to light up. In the end, in person or virtually, the most important thing is take care of communication with our loved ones.
A gift of illusion
It is clear that the most essential thing on a day as special as this May 2 is to share time with our mother and that the family feel united again despite the distance imposed on us, on the one hand, by the restrictions and, on the other, our always busy day to day. However, a detail in the form of a gift that will excite our mother It can make us see their eyes shine a little more. It doesn't have to be a luxury item or anything expensive. Simply that it is a detail that fits the person and that shows that we have remembered them.
Haute cuisine chef for a day
Cooking can be therapeutic on many occasions, and becoming a chef for a day is an experience to remember, and is that, for special days, special dishes. It's time to hit the stove in search of fun family time and also the tastiest results.
Learn to meditate
Disconnecting the mind is not an easy task, even more so during these days. "Learning to breathe is learning to live well", they pray the Buddhist mantras that, throughout these years, therapists, experts in emotional "coaching", rescued.
Soft light, some candles and some incense, a comfortable position on a mat and a few minutes of guided meditation, a journey through consciousness in which to appreciate every detail of life and connect with oneself, and also with all aspects to thank life that, on many occasions, we take for granted.