Five creations in Spain by Ricardo Bofill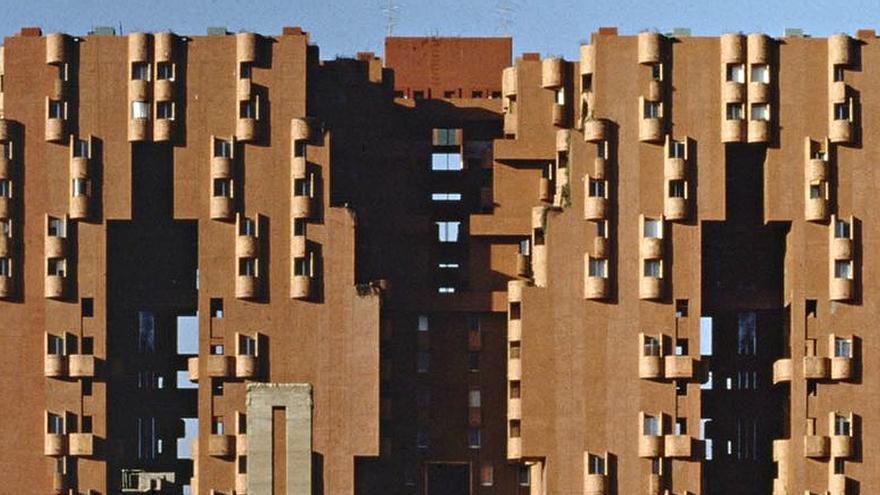 Bofill began his path to fame with this building in Sant Just Desvern, Barcelona, which is more than that, a project-manifesto from 1975 that pretends to be a model city inspired by utopian psychologist BF Skinner who defended that happiness can be reached through cultural engineering. The 'happiness' built by Bofill was not entirely complete because the maintenance problems of those spaces have been numerous.
2. The Factory
The old cement factory, respected in its structure and rebuilt in 1973 to house the architect's workshop and private home, is a perfect business card for the creator's style -and also, why not, a perfect definition of his ego- . Brutalism and exacerbated romanticism go hand in hand in this spectacular space in which no one in their right mind would imagine building their home. But Bofill does it and with a note.
3. The Red Wall
A colorful labyrinth in which there is no lack of secret patios, solariums and swimming pools that was built in the La Manzanera Urbanization, in Calpe, Alicante, in 1973 (the design is from 1968). It houses 50 apartments, is inspired by the 'casbash' of North Africa and shares the spotlight with another building by Bofill, Xanadú, on the same premises, for which theThe inspiration this time was the medieval forms of the castles. Although the castle is green.
4. National Theater of Catalonia
The neoclassical coldness that the architect had developed in his projects for the Parisian 'banlieu', almost dystopian scenarios, he moved to Barcelona in 1997 in an impressive creation that poses an urban problem: the harmony required by the building is absolutely dissonant with the charismatic neighboring buildings by Jean Nouvel and Rafael Moneo.
5. Sail Hotel
It's actually the Hotel WBut the shape that Bofill gave this building in 2009 transformed its name. At the time It was already seen that it was not the height of originality since buildings with this profile had already been built in other places, like in Dubai, for example. However, the role it has played in the regeneration of Barcelona's seafront is undeniable and today it is an iconic element of the city.