Five artists to follow on Instagram | Babelia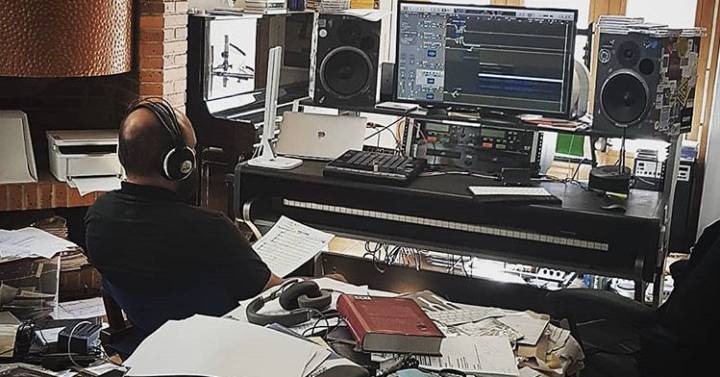 Elche boy
In hands of Elche boy, the idea of ​​a memorandum reaches a new meaning within the rhythmic dance of social networks. Half daily and half confessional, her posts They become footnotes of an artistic endeavor that contract and expand just like their music. Francisco Contreras Molina knows how to do well in literature and pulls the text pill to speak of a referential universe that embraces Lorca as well as the Eskimo civilization. Voices from the mundane, he says. Just as he does with flamenco, he clings to tradition to expose thoughts and obsessions. Remove the knots with the rubbing of others. Ripping off someone's head to use their body. Claim the caress above the elbow. Analyze the uneasy looks hidden in 19th century painting. Think of today as a crazy ship. Josep Pla wondering what's new. Dynamite Instagram.
Matthew Higgs
Matthew Higgs' is that kind of Instagram account that works like speed cameras. The director of the White Columns New York, one of the oldest and most imposing independent spaces in the city, focuses on that artistic scene that is just emerging and that has not yet been assumed by the art system. That is: artists who are not yet affiliated with galleries. A not inconsiderable task and that endorses the good eye of this very unconventional curator, artist and editor. Years ago he created his own publishing house, Imprint 93, and that his works enrich the funds of the Tate de Londres. A profile on which the Harlem Triple Candie gallery has turned with the project "honor society is membership", focused on the life and work of Higgs. An archive that includes writings, press clippings and reproductions of his works, but also all those references that make up any cultural ecosystem of that generation of those born in the seventies. The latest: Talking Heads and Joy Division albums in t-shirt format.
Jennifer Higgie
It is the great benchmark in rewriting art history from a feminist perspective. Jennifer Higgie runs discreetly and with a pseudonym for Instragram (Bow Down), although her work in the art world is one of the best known. Editor with Dan Fox of the magazine Frieze, this Australian lives convinced that the culture without art would leave the world dying. They avoid this in the magazine, which mixes visual culture and contemporary art, under the mantra that the most complicated ideas can be expressed simply and clearly, and also with humor. She transferred that same pedagogy to social networks with one of her most ambitious projects: the rescue of the history of thousands of women artists at the end of history, work that has already led to the field of podcast inviting other art professionals to recommend indispensable names from the history written by them. Knowledge source but not only. Few people like Jennifer Higgie claim art as a field open to everything, but above all, to the imagination. The two children's books he has published are just the last point and apart.
Geoffrey Farmer
Curator Jessica Morgan labeled him "the enemy artist of the museum" because of his ease of changing his mind at the last second. Geoffrey Farmer's love for digression and slippery has to do with the history of the Warbug Institute library in the 1920s. When you asked for a book, they would give it to you along with three or four others that they considered "friends" of the one you had chosen. That analog algorithm idea oozes from artwork that also extends to Instagram under the name An Hour Before Sleep. It works as a great cocktail shaker of everything that inspires you, especially short archive video clips from all kinds of sources: rare movies, discontinued ads, B-series cartoons, all accompanied by subtitles with high doses of humor. From a hula-hoop looped to Medicine Fiddle dancing with his violin on a lost bush. A more than intelligent way to use popular culture as a starting point to think about contemporary art and to remind ourselves that, despite the distances of interests, we are all connected by some end of this cultural map.
Tiago de Abreu Pinto
The format of Instagram as an exhibition hall finds a new dimension in the hands of the independent curator Tiago de Abreu Pinto, without having to tie himself to definitions. Few accounts are so meticulous when it comes to choosing artist works. He is endorsed by a work with art that always dialogues with literature and philosophy, widening the lungs of the artistic system. An example is his latest project, Outdoor, developed on May 16 and 17: more than 70 Chilean artists and collectives gathered in an ephemeral exhibition in full confinement. That gesture alluded to the public, something that was lost with isolation. On the other hand, he reflected on the sense of community in times of social distance. Now the project can be seen on-line.