Five albums of the week | Babelia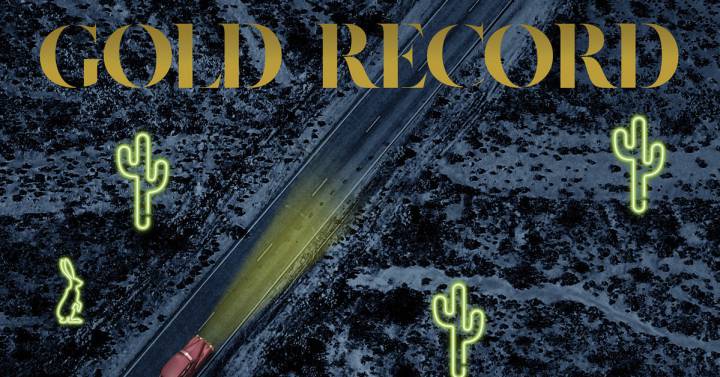 Bill Callahan's Golden Dream
By Fernando Navarro

Despite being an exquisitely laid-back musician and leisurely conversationalist, Bill Callahan has hit the lead. Since posting in 2013 Dream River, was six years without a new album until last year he surprised with Shepherd in a Sheepskin Vest, a remarkable, extremely confessional work on his existential crisis, his paternity and the death of his mother, under the rudiments of naked folk and devoid of artifice that he has always shaped. Now, just a year later and with the music industry turned upside down by the pandemic, he publishes Gold Record, an album that, with the candor of his storytelling voice, is even slower to cook than the previous one. Elevated to the altars of alternative folk since at the end of the last century it was presented to the world as Smog, offering sonorous goldsmiths with traditional instruments and atmospheres born of ruralism, Callahan has never bothered to change the mold. He has always gone to his ball, even when he had to be young and the last, with his concurrent old soul, even more so now that, at 53 years old, he knows how to recreate himself in his universe of observational peace of the present, where words have an enriching weight about everyday vicissitudes. That is, the simple life, which likes to explore from as many prisms as there are ways of looking out the window every day.
In Gold Record, his voice sounds deeper —especially in 'Pigeons' to say: "I am Johnny Cash" -, standing out on his fine acoustic guitar, that accompaniment that serves to narrate, between irony and acceptance, an adult life with the what if Shepherd in a Sheepskin Vest he had to face, now he explains it as that man who helps fix a spare tire to a young man in the middle of the road. A life of marriage like in 'Breakfast' and 'As I Wander', but also of an artist wondering about the existence in 'Another Song' and 'The Mackenzies'. She even revisits 'Let's Move to the Country', an original from her stage on the album Smog Knock Knock,from 1999, now sounding nostalgic where before love asked to find outlets.
Gold Record. Bill Callahan. Drag City / Everlasting.
The raw version of heartbreak
By Laura Fernandez
Here is the first encounter with the monster of the sentimental break that would give rise to the previous Olsen album, All mirrors. This is her raw version, with no one but herself and the guy in charge of the sound, Michael Harris, locked in a church for 10 days to record this naked, painful and yet majestic elegy, a ghostly hymn to broken love. , Undone. If it sounds even more devastating than the previous one (watch out for 'Chance') it is because it was part of the hardest stage of the same exorcism: peering into the hole of separation again and wondering if one will ever get out of it ('Waving, Smiling ') or if it doesn't even make sense to do it. Raw and bright. Laura Fernandez
Whole New Mess. Angel Olsen. Jagjaguwar.
New Vulcano or the fourth way
By Xavi Sancho
The national music scene is marked by three main lines of action: the openly massive, what lives convinced of its modernity and the stubbornly old, or new old. Nueva Vulcano, who released this album after five years of silence, are placed in that sparsely inhabited and tremendously well ventilated place where it is not necessary to look modern to give the songs new details (here come choirs, winds and even spoken word) nor fill stadiums to fill the story. What might sound hackneyed here is just familiar. For that, you only need an accurate vision of how to stay in rock without being rock, put the words together with intention, that does not seem that you have taken them out of a plastic bag, and a granite rhythm section. Only that.
Test. New Vulcano. BCore / La Castanya.
Spectral Electroacoustics
By Alex Sanchez
Jim O'Rourke tells in his recent and highly recommended interview for the mailzine Tone Glow that his visit to the Parisian INA in the early nineties was a before and after in his personal and artistic development. This album could be understood as the squaring of the circle in his work as a composer, since it was largely conceived and recorded in that reference institute. Viola, piano and trumpet appear and disappear, spectral, repeating motifs and indulging in the —subtle at times, radical at others— electroacoustic interventions by O'Rourke, who signs one of his major works. Between North American minimalism and the European compositional avant-garde of the 20th century, this landscape inhabits.
Shutting Down Here. Jim O'Rourke. GRM portraits.
Afro-Colombian rhythms in the 21st century
By Javier Losilla
A joyous mixture of Afro-Colombian rhythms and danceable electronics, the Ghetto Kumbé group's first long album, self-titled, is a musically dark, intense and textually committed artifact. Drums and gaita (indigenous flute from the Caribbean coast) are entangled with technology to support ancestral songs that participate in the African call-response model, and formulations close to reggaeton and hip-hop. Ghetto Kumbé shows its own quest to transfer tradition to the 21st century. The singer Melanie, from the island of Reunion, participates in one of the songs on the album, and in another, the group Kombilesa Mi, who sings in Palenquero, a Creole language spoken in the San Basilio de Palenque area. Here's a tribal modern offering.
Ghetto Kumbé. ZZK Records.