Fitur 2021 figures compared to 2020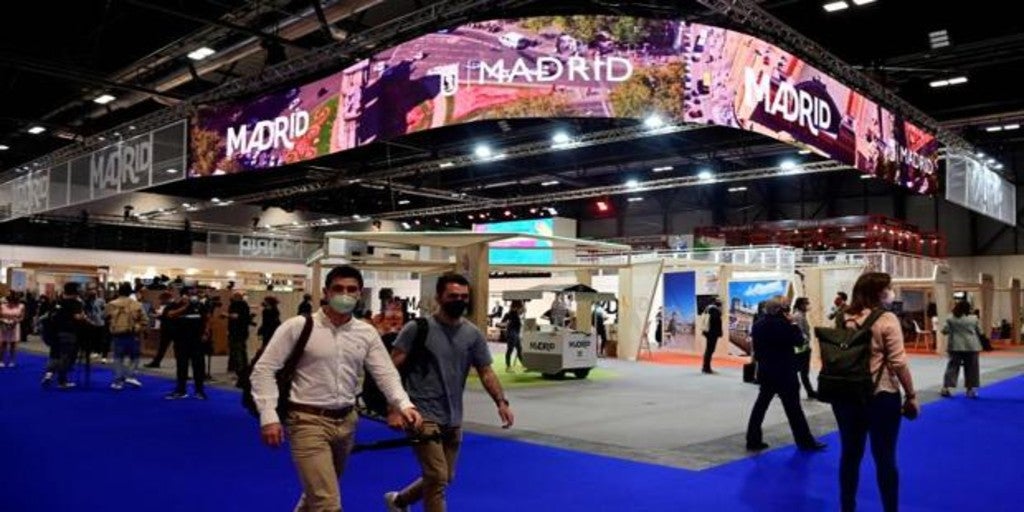 Madrid
Updated:
Keep

The 41st edition of the International Tourism Fair marks the beginning of the recovery of the tourism industry, badly damaged by the coronavirus crisis. In its search for adaptation to the current context, Fitur 2021 will be held, from May 19 to 23, in a hybrid format – half face-to-face, half telematic – with a digital capacity count (there is a 50% restriction) and with strict security measures such as the mandatory presentation of a PCR or antigen test, as well as the wide distance between 'stands'. Below, ABC offers a compilation of data that, through numbers, reflects how the organization of the well-known tourism fair has changed: from the number of visitors who come to it to the space it occupies.
In 2020
255,000 visitors
Last year a record was registered in the number of participants of the fair. Specifically, there were 155,000 participants in the professional conferences and more than 100,000 when the fair was opened to the public.
165 countries
Last year's fair brought together 165 international countries, with significant growth in Asia and Africa.
11,040 companies
Up to 11,040 national and international companies were present at Fitur 2020.
69,697 meters
The square meters of net exhibition of the stands reached 69,697 in 2020.
In 2021
100,000 visitors
The security measures of this edition, which restrict the capacity to 50%, will cause there to only be 100,000 people, divided into 50,000 in professional sessions and another 50,000 when it opens to the public.
55 countries
The restrictions have reduced the number of participating countries to 55. In addition, there are three with virtual representation.
5,000 companies
The number of participating companies has dropped to 5,000 this year.
44,000 meters
The safety distance between stands causes the exhibition meters to be 44,000.