Fito: «There is no galaxy that shines more than the one in the songs»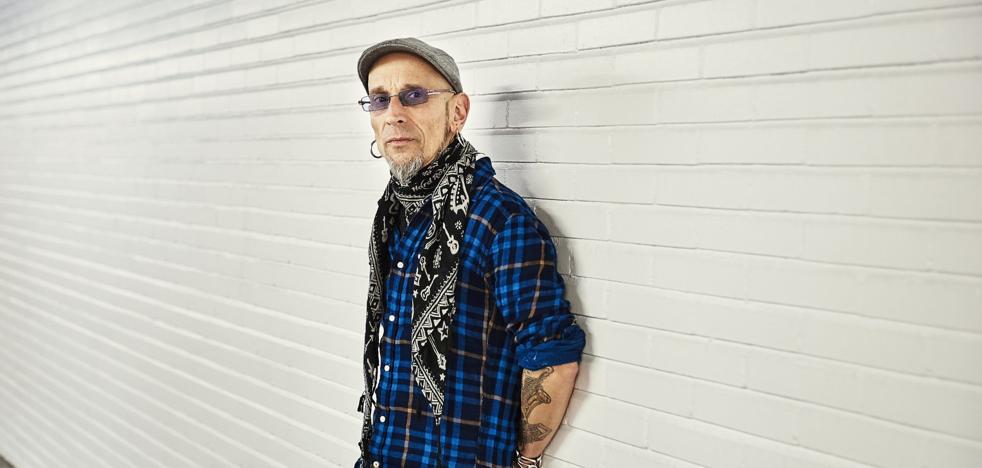 The Bilbao native and his Fitipaldis present their 'Cada vez cada vez' live on June 24 in Tenerife and the following day in the capital of Gran Canaria
When the pandemic was not even on the horizon of the most ominous, Fito Cabrales was in
"a creative and professional lagoon" from which he left listening to the songs of his friend Quique González. «More than the direct support of Quique, what happened was something emotional. Maybe it won't happen with another album, but it happened to me with him, who is also a friend. Listening to his music, I suddenly had the illusion of writing songs again. It was a rebirth, since I was considering whether or not to make new songs. Listening to him I told myself that how could I doubt the power of songs when we have been raised and nurtured with them. For those of us who make them, there is no other galaxy that shines more than the one in the songs. Every song is like a fireworks session, crazy!"
explains Fito Cabrales by phone from Bilbao about the origin of his latest album,
'every time corpse'which he presents live with his Fitipaldis next
June 24at Golf del Sur in San Miguel de Arona, Tenerife, and at
next day at the Plaza de la Música from the capital of Gran Canaria, starting at 8:30 p.m.
The Bilbao artist unequivocally defends the power of songs, both for those who compose and play them and for the public. «
It is created because it is a lifeline. Artists create out of vital necessity. I understand that art in its entirety is something to express ourselves as artists and when you do it, we understand ourselves much better. When you do them, you listen to them and they touch bone... now that's a medicine, a vaccine.
You don't have to be a musician to realizebecause the songs often direct our lives, "he emphasizes.
DETAILS
To compose
«We artists create because it is a lifeline, we do it out of vital necessity».

on the bullseye
"When you make a song, you listen to it and they touch bone... now that's a medicine, a vaccine."

Thoughtful
«This album is more mature and leisurely. The letters arise from the 55 years that I have and I speak of myself».

the confinement
"During the apocalypse I couldn't write, I didn't get anything, I only played on Sundays for the neighbors."
From "a fat nonsense", he acknowledges that the phrase that gives the album its title was born. "I had it in mind for
a rockabilly band that I never did And the 'every time corpse' stuck in my head. They are three precious words, even phonetically when you write them. I began to put them in all the 'emails' and in everything on a daily basis, until I
the first letter of the diskas a consequence of a letter to Quique González", he recalls.
Maturity

Fito y Fitipaldis, one of the most established and successful rock bands on the national scene, is now in top form but with greater maturity and, perhaps, nostalgia.
«I think so, that he is a more leisurely and reflective Fito. But it is something that is not thought.
The lyrics come from the age of 55 and I always talk about myself, more or less. That's why the songs reflect the moment I'm in. When I was 20 years old it was something else, but we have the resource to take out the rear-view mirror and learn from the things we have experienced.
The best experiences deserve to be sung», assures Cabrales.
Despite the fact that 'Cada vez cadaver' presents a "more leisurely and mature" artist and band, he acknowledges that the differences with respect to previous installments are not many. «There are not too many changes in my discography. When you have your own voice and you are identifiable, as an artist I consider it the best.
We get together and the songs and lyrics come out in a classic way, but it is true that there are some changes on all the albums, although people don't appreciate them. We are always looking for new tones to make it more or less electric, powerful... but for the most part they are wonders that it achieves
Carlos Raya. He is the one who takes my ideas, my songs and with his magic they end up sounding like this », he confesses.
The apocalypse

This handful of new songs were gestated
before March 2020, when the covid-19 pandemic changed life across the planet. "During the apocalypse I didn't write anything. I never could, among other things because I didn't feel like it. Play, yes I played. She went out to the garden on Sundays and played for the neighbors. But I couldn't write, I couldn't find words, beyond AstraZeneca or Pfizer », she explains with a laugh. «
Distance is needed, the rearview mirror clears when time passes. When I start to think that the other day we were all locked up, without knowing what was happening... it seems like a nightmare to me. I think it will never happen again. We accepted it because it was like a punch in the back."
genres that survive

That
rock is dead It is something that has been repeated for decades. A cradle rocker like Fito gives his version. «Really, rock and any established musical genre is eternal. They will always be there, even if there are other types of music that go over them.
Rock is waiting for a band to hit it again and come back. In all genres there is always a screen. In the trap, for example, the good ones will remain. In reggaeton I don't know, because I've never understood it. Perhaps it is necessary to be Caribbean and be on a beach with a truck and surrounded by pretty girls to understand it.
That a boy from Bilbao like me get hooked on reggaeton is difficult», he says while letting out a laugh.
He acknowledges that this tour, after the pandemic break, has "an extra emotion" on stage. «
Every concert is like a giftbecause the normality of going out and playing has been revalued", he points out.
The audience for Fito y Fitipaldis is ageless and that makes the Basque singer and songwriter proud. "Sometimes we talk about it in the band. We see modern kids, without very rock faces and handsome guys enjoying themselves in the front rows.
That shows that rock transcends and I don't play for people my age. That would be a bad symptom, because you would become a vervain. On this tour we see a lot of young people in the audience », he says.