Fito: "I even wondered if this was worth it, the music didn't fill me up"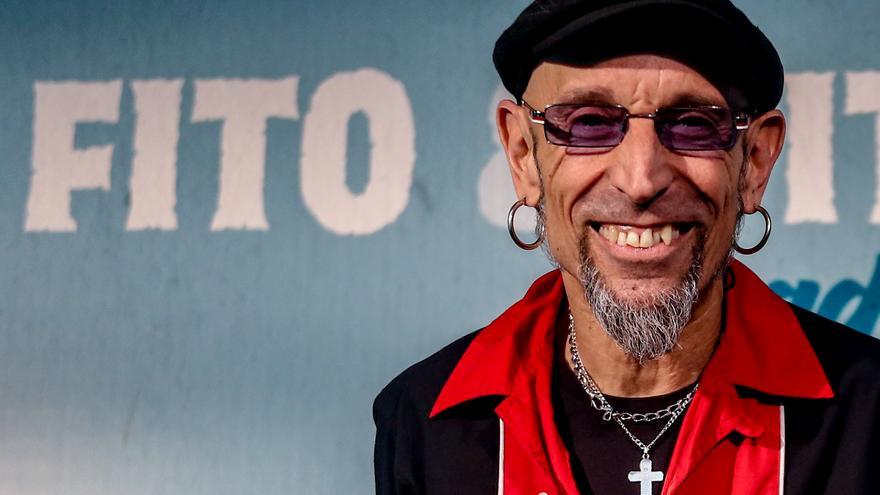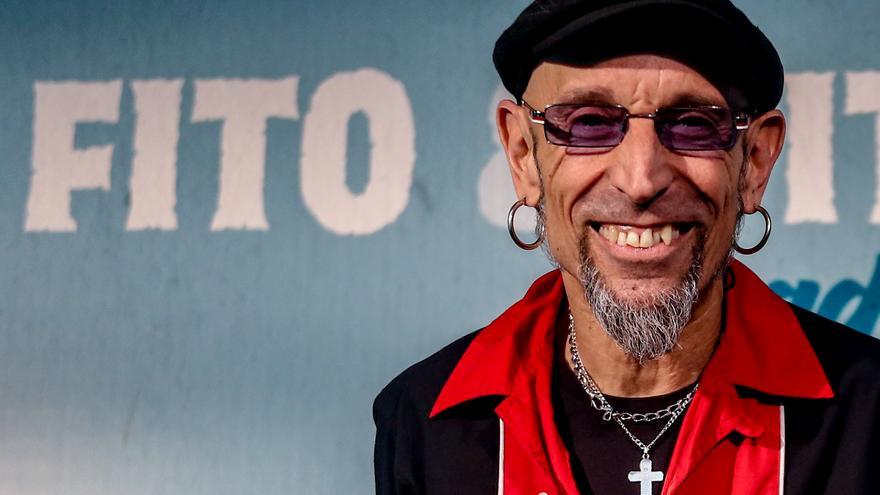 Seven years have passed since Fito and Fitipaldis they will publish their last album study, a period in which the musician who commands this formation, who now returns with the album 'Cada vez cadaver', came to suffer a "crisis of values" with music.
"It was one of those moments that we all have, no matter what you do. I was wondering if this was worth it, because it didn't fill me up, and I came to think: What nonsense this fucking songs! ", the Biscayan Fito Cabrales has confessed to Efe today in Madrid.
That "short circuit" says that he missed it thanks to the album 'Front mythical' (2013) by another native rocker, Quique González. "After three songs, with those Quique phrases, I reaffirmed that I was stupid. And it hasn't happened to me again, because the best thing I can do is write a song, release records and play," he adds.
As a gesture of gratitude for his inspiration, Cabrales (Bilbao, 1966) wrote a letter to the author of 'I had to tell you' and the letter later served as a draft for the song that gives its name to the seventh studio album together with the Fitipaldis.
Already when he published 'Fleeing with me from me' (2014), the last one so far on the market, he recognized to Efe the vertigo of being before the blank page.
"I have many theories as to why it takes so long to make a recordBut I hold on to two One, that my talent is what it is and that a fundamental part of creating is stopping, because this is not an assembly line like Henry Ford's, at least if you make music to express yourself, "he affirms forcefully.
The other, he adds below, is that he only knows how to make songs if he absolutely goes overboard in the process. "I do not know how to do it from 3 to 8 and combine it with family life that, for a few years, I put it before a lot. I do not want to leave my wife and my three children, especially the little one," he acknowledges.
If he used to compose the albums in the kitchen, now he isolates himself from the world in a place that has been built next to his house, in a process that not even he himself finishes understanding: "When I write a song, I don't know why I do it, just the same. I start one way and end another; I call it the zapping of songs. "
Recorded in February 2020 at Estudio Uno (Madrid) with Carlos Raya once again as producer, the result this time is nine new songs that sound pure Fito and Fitipaldis despite the amalgamation and a converted version of "Transporte" by Jorge Drexler on a rock ranchera.
Perhaps surprisingly, the choice he made of 'Cada vez cadaver' as the album's presentation single, with an unprecedented black sound in his career, 6 minutes long and a not-so-catchy chorus. "But I can't understand this record without listening to this song," he argues.
All the songs and texts were written long before the pandemic, so no, 'Hermetic Sky' does not speak of the time of confinement, in which he did record the voice of the song, surprising in a record that is also new for him as a performer, with a "fatter" voice, partly perhaps due to smoking, he argues.
From the Colombian writer Luis Miguel Rivas he borrowed a short phrase as the thread of a completely new story, that of "I want to scream", after reading that "It is one thing to tempt the devil and another to see him arrive."
And there will be those who will be surprised to hear just afterwards a very brief passage by Carlos Gardel on an album signed by Cabrales, a simple resource – he explains – to break the memory of the previous song and embark on 'En el barro', "which could have been by Los Platero y Tú "(his previous band) and that explodes quickly from the start.
"Musicians also eat our heads a lot with the order in which we present the songs, at least those of us who continue to listen to the records like this", justifies Cabrales, who after his successful 20-year tour with the Fitipaldis that he celebrated in 2018 is already enjoying return to the stage "by March" if sanitary conditions allow it.